Sire:
Bettors Delight USA
Retrainer:
Monivae Park Standardbreds
Contact:
Jackie Barker - 0437 453 412
Rooney was a real champ on the track, winning just over 1 million dollars, he retired in 2015 after a tendon injury. During the past few years he has been an ambassador for the Hero program, learning all different kinds of ticks including, smile, yes and to stand on a pedestal and working at liberty.  The time has now come for him to find his forever human, he walks and trots well, can canter but not fully established. Safe sensible mount who thrives out on the trail.
Rooney's ambassador role was proudly supported by Horseland Bendigo.
You can read more about Rooney's triumphs here: Arden Rooney – Harness Racing Victoria (thetrots.com.au)
Last Race win and start – 2015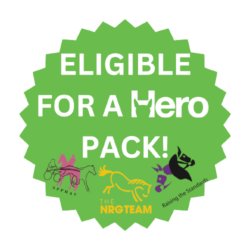 STANDARDBRED HORSES REHOMED VIA A HRV HERO RECOGNISED RETRAINER WILL RECEIVE A PACK INCLUDING THE FOLLOWING ITEMS:
– 2x Lessons with a Hero retrainer, paid for by the HRV Hero Program
– Certificate
– Hero Cap
– NRG Gift pack valued at $100
– Free SPPHAV horse and member registration
– Free Raising The Standards educational course
– Complimentary Equissage consultation