Contact:
Nikki Cook - 0421 506 215
Rippa retired due to being simply too slow, he has been spelling since roughly February 2023, his owner described his ground manners as great, and advises he has a calm temperament. She says he is a good natured boy wants to be in your back pocket when you're in the paddock with him. He has been exposed to dogs, farm animals, machinery, vehicles and small children. He can be safely paddocked with other horses and ties up safely. Has no known issue loading or float and behaves for the farrier.
Stay tuned for more information as he commences his retraining.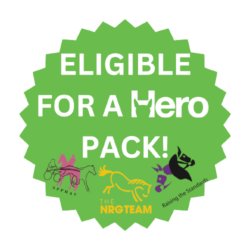 STANDARDBRED HORSES REHOMED VIA A HRV HERO RECOGNISED RETRAINER WILL RECEIVE A PACK INCLUDING THE FOLLOWING ITEMS:
– 2x Lessons with a Hero retrainer, paid for by the HRV Hero Program
– Certificate
– Hero Cap
– NRG Gift pack valued at $100
– Free SPPHAV horse and member registration
– Free Raising The Standards educational course
– Complimentary Equissage consultation