Sire:
AUCKLAND REACTOR NZ
Unraced
Sam is a lovely 2 year old (3 on the 6th of December!) looking for a new home as he is simply too slow to be a racehorse.
His owner advises he has had no injuries, stands well and is a calm horse however being young can still spook (not often) and needs an experienced handler.  Sam can tend to nip when being rugged. He runs on the jogger with other horses without issues and can be paddocked safely with other horses. He has no known issues loading or floating and behaves well for the farrier.
MC: 985141004442475
Wormed: 12/8/23
Farrier: 4/10/23
Dental: 12/10/22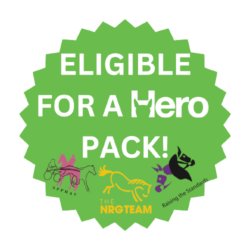 Please Note: DOTT horses are not Hero program horses, the agreement of sale is between purchaser and seller, Hero recommends both parties do their due-diligence prior to the sale.
DOTT HORSES REHOMED VIA THE HRV HERO WEBSITE WILL RECEIVE A PACK INCLUDING THE FOLLOWING ITEMS:
– Certificate
– Hero Cap
– Free SPPHAV horse and member registration
– Discount code to Raising The Standards educational course
– Complimentary Equissage consultation
– Free NRG product