Shane's owner is looking for a new home for him as he is relocating.
His owner describes him as a great, calm horse. He had had bad stifles when he was broken in (to cart), had them operated on and has been sound since.
MC: 985141005195550
Wormed: 27/10/23
Farrier: 10/10/23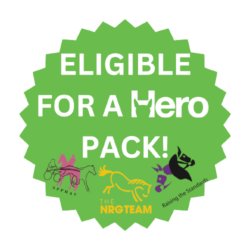 Please Note: DOTT horses are not Hero program horses, the agreement of sale is between purchaser and seller, Hero recommends both parties do their due-diligence prior to the sale.
DOTT HORSES REHOMED VIA THE HRV HERO WEBSITE WILL RECEIVE A PACK INCLUDING THE FOLLOWING ITEMS:
– Certificate
– Hero Cap
– Free SPPHAV horse and member registration
– Discount code to Raising The Standards educational course
– Complimentary Equissage consultation
– Free NRG product