Contact:
Nikki Cook - 0421 506 215
Titch recently retired from racework due to no longer being competitive, he would gallop nearing the end of the race and his driver would need to pull him up, his owners have spent a lot of time, money and effort ensuring that there is nothing wrong with Titch or that he is in any pain and have come to the conclusion that he simply doesn't want to race anymore.
He is a very sweet, kind horse who can take a bit to warm up to new people and his surroundings, but once he is comfortable he is like a giant puppy dog.
He is similar to float, he needs someone kind and patient to give him the time to load, and once he is on, he is an absolute gentleman.
He has been ridden at the beach and has been exposed to cars, machinery, children, and dogs. He ties up well and can be safely paddocked with other horses.
Wormed: 15/08/23
Farrier: 17/07/23
Dental: 24/09/21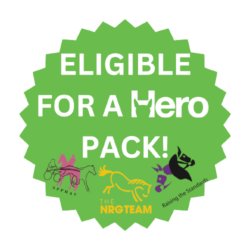 Please Note: DOTT horses are not Hero program horses, the agreement of sale is between purchaser and seller, Hero recommends both parties do their due-diligence prior to the sale.
DOTT HORSES REHOMED VIA THE HRV HERO WEBSITE WILL RECEIVE A PACK INCLUDING THE FOLLOWING ITEMS:
– Certificate
– Hero Cap
– Free SPPHAV horse and member registration
– Discount code to Raising The Standards educational course
– Complimentary Equissage consultation
– Free NRG product