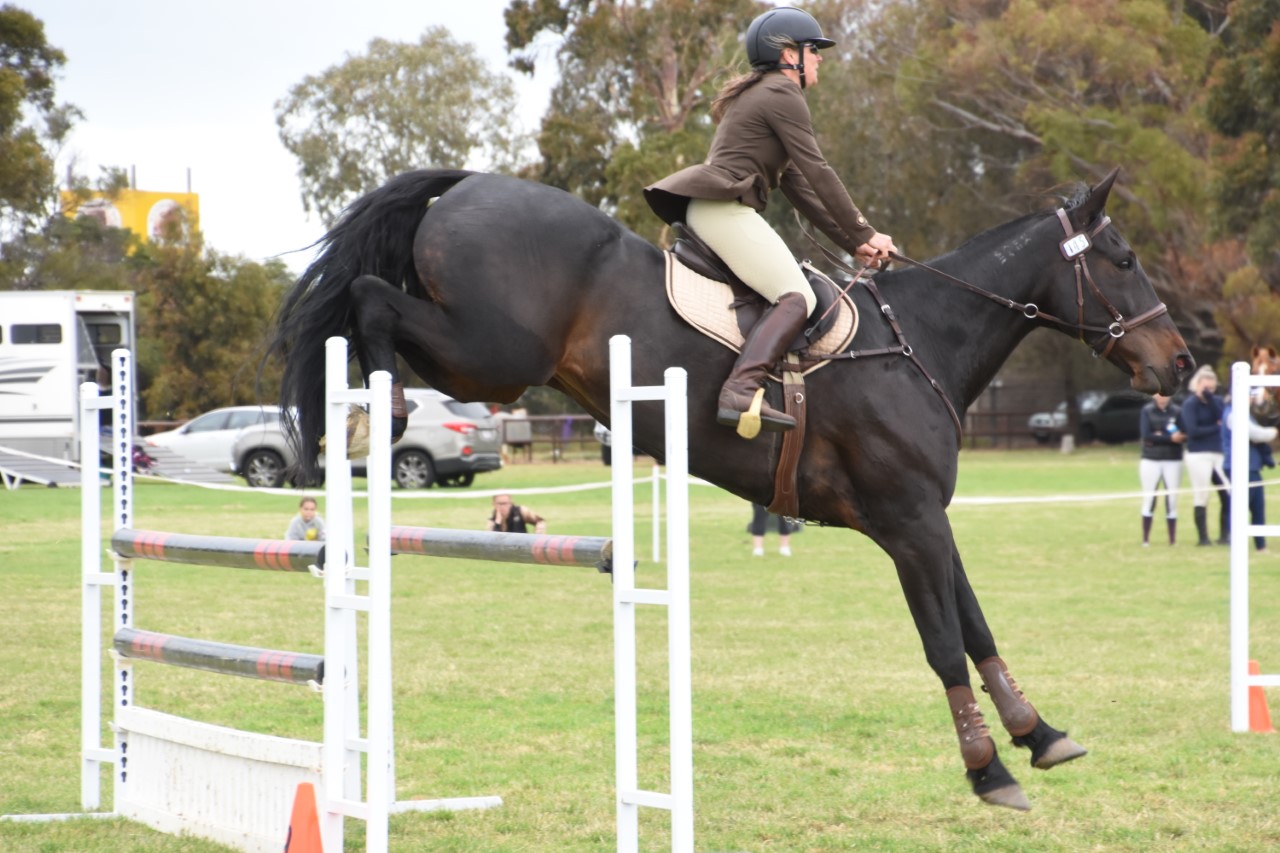 Contact Number:
0406 077 041
Tell us a bit about your background
Born in the UK with a love of all things horses. My only access to horses was to muck out stables and sweep yards to get a ride as my parents could not afford to buy me my own horse. When I left school I did a working pupil course (worked in a riding school to pay to be able to study) where I obtained a qualification in British Horse Society (BHS) Horse Husbandry Level 2. I went on to study further at Writtle Agricultural College and obtained a National Vocational qualification (NVQ) in Horse Husbandry and Coaching Level 3. I moved to Australia in 2005 where my passion for horses was renewed. I bought my first ever horse at the age of 41 who was an off the track thoroughbred who started me on the journey I am on now with a passion for all horses off the track. Since then I have been retraining off the track TB horses but have also owned and competed on a 17.1hh standardbred Banjo. In the last 10 years I have competed regularly at HRCAV, PC and EA events in dressage, showjumping and eventing on my OTTBs and beautiful Banjo.
What is your favourite thing about the standardbred breed?
Their easy going, can do, trainable attitude. I feel like when they make a commitment to you it is a lifelong commitment and they give you their all.
What do you enjoy most about the work you do?
The biggest joy I get is knowing that every horse I retrain is being given an opportunity to have a happy fulfilling life after their racing career is over. It seeing them with their new owner and watching them thrive in their new equestrian home.
What do you enjoy doing outside of your regular work?
I love competing. My most favourite competition is eventing. I am currently qualified to ride 3* with my TB Merlin. He is also training at mini Prix St George level dressage and competes 1.25m show jumping. I also like to run 3-4 times a week to stay fit.
What is the best way to contact you?
Best by phone but I can also be contacted by email, Messenger or Whatsapp.