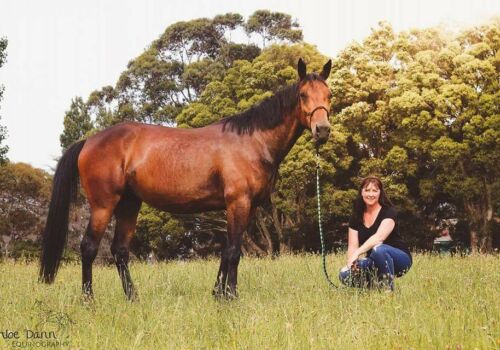 Contact Number:
0400 396 228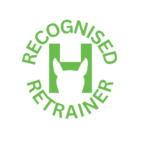 Tell us a bit about your background.
I have owned horses for over 30 years. Originally a self-taught rider who trail rode with my friends, as a teenager I attended PC and then ARC with my Arab x Stockhorse Speed who sadly passed away 10 years ago. He was in his 30's.
I am a mother of 4 beautiful children. Whilst they were young we owned Welsh ponies and a Miniature pony which I broke in and we showed and took to PC.
In my late twenties I started having regular lessons and retrained a few OTT's.
9 years ago I got my first Standardbred Asha, she was 15months old. Once Asha was old enough my daughter and I broke her in.
For the past 6 years I have been running an agistment property and have had a few years off riding due to injuries. Last year my riding career commence again with regular lessons and competing in HRCAV and Agi shows.
What is your favourite thing about the standardbred breed?
I find Standardbreds are normally easy doers with a very laid back loving temperament.
What do you enjoy most about the work you do?
I love working with horses. Taking them from being freshly of the track and exposing them to new training styles and adventures whilst working out what we feel would be their best suited discipline.
Receiving updates from new owners makes me smile. I love hearing how they are excelling in the new lives.
What do you enjoy doing outside of your regular work?
I am a mother of 4 beautiful children. I love camping and socialising with my friends. I enjoy competing my own horses, mainly in dressage and showing. I attend many clinics and equine social outings.
What is the best way to contact you?
By phone 0400396228 (call or text)
Tarsia Park- Equestrian and Agistment (FB page)
Email- sales@tarsia.com.au