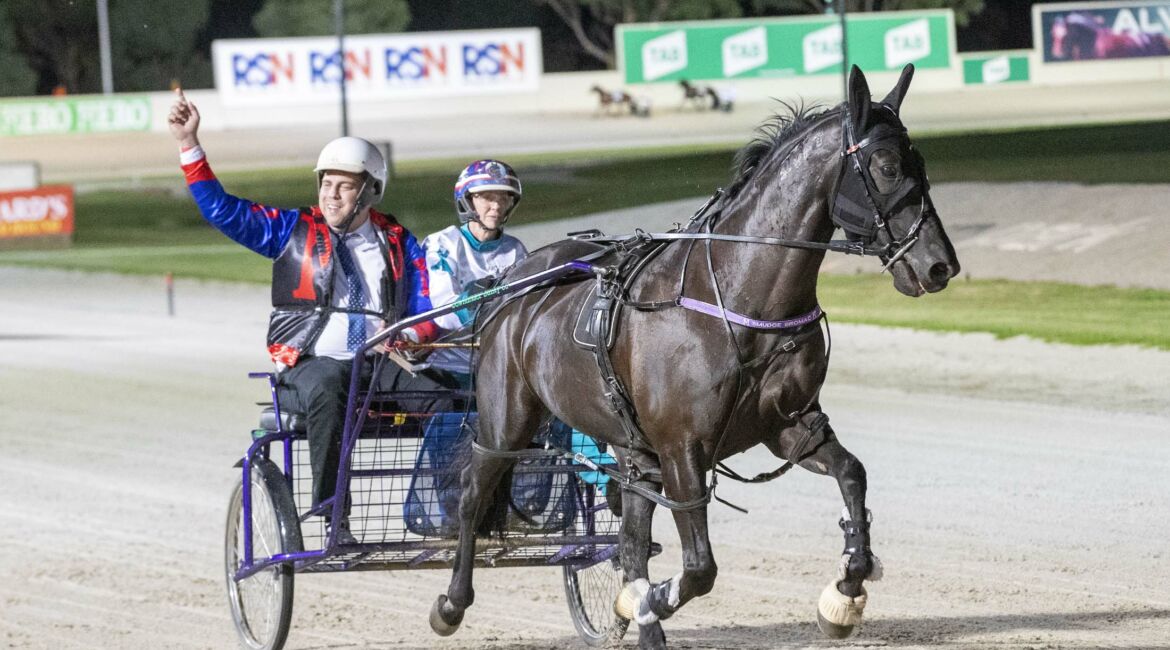 Pulling the specially-designed double-seater sulky, Smudge will be piloted by some of Victoria's leading drivers and take City of Melton counsellors, including City of Melton Mayor Lara Carli, around the track for a once-in-a-lifetime experience.
"As a racehorse, Smudge was exceptionally successful at Melton, even winning the (City of Melton Plate) a couple of times", says Smudge's owner, Sue Terry.
Amassing an impressive $460,958 in earnings over his 209 starts as a pacer, Smudge retired in 2017 and took up a new role as an ambassador for life after racing and other meaningful causes.
"Smudge had a great following as a racehorse and is now raising awareness and money for charity, as well as allowing owners and race sponsors to enjoy the experience of being out there on the track with the horses."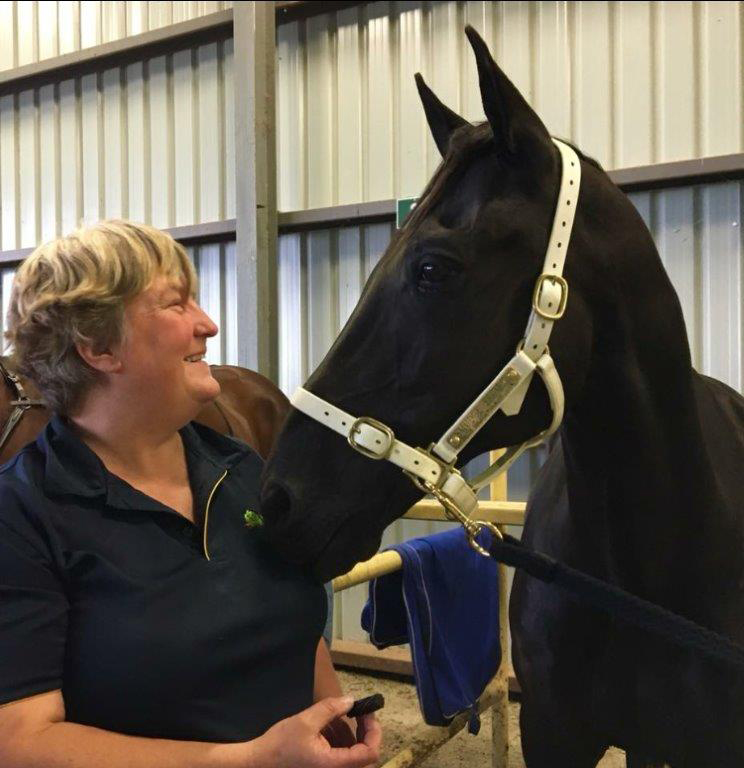 Cited to be "absolutely in his element" when out pulling the double sulky, Smudge is not only a wonderful representative of the HRV Hero program, but also a proud ambassador for several charities, including motor neurone disease and Team Teal.
The former pacer's outstanding condition, at the ripe age of 17 years, is testament to the immense effort and care extended by Smudge's dedicated owners Sue and Duncan Terry.
"Smudge is a wonderful animal and we're blessed to have any association with him," Sue said.
"We've kept him very fit. This combined with going out to events, which he loves, has definitely extended Smudge's lifespan. We can see him continuing to go round into his 20s.
"He works himself harder than he needs to some days and can really pull; he's cheeky like that!
"He's a horse who doesn't do well sitting in the paddock. He likes getting out, meeting new people and having a job to do.
"It's a great pleasure to take Smudge out and have people come up to give him a pat and share memories from his racing career.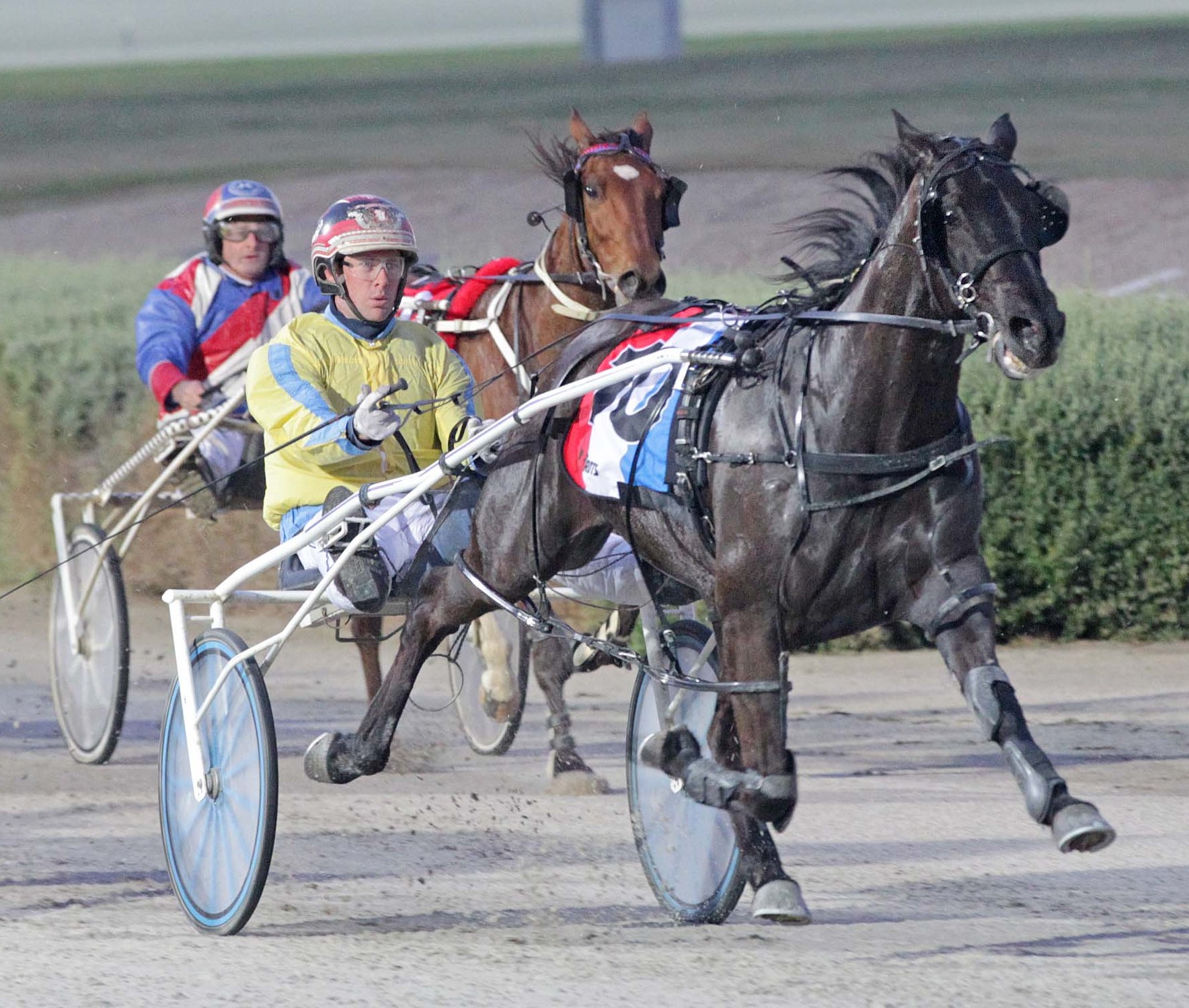 "It's also great to be able to introduce and bring new people right into the sport of harness racing, from a front row seat.
"The double sulky we use now has been adapted to suit any person, including children, seniors and people with disabilities, to be able to sit comfortably and feel balanced during their ride. It's such
a safe cart to go out in and provides a wonderful experience."
Smudge will take the double sulky out for five rides between races at this Saturday's City of Melton Plate, with racegoers encouraged to give him a wave in the parade ring and along the home straight.
The action kicks off at 6.19pm at Tabcorp Park Melton for a 10-race card, with free entry and a great night of entertainment.