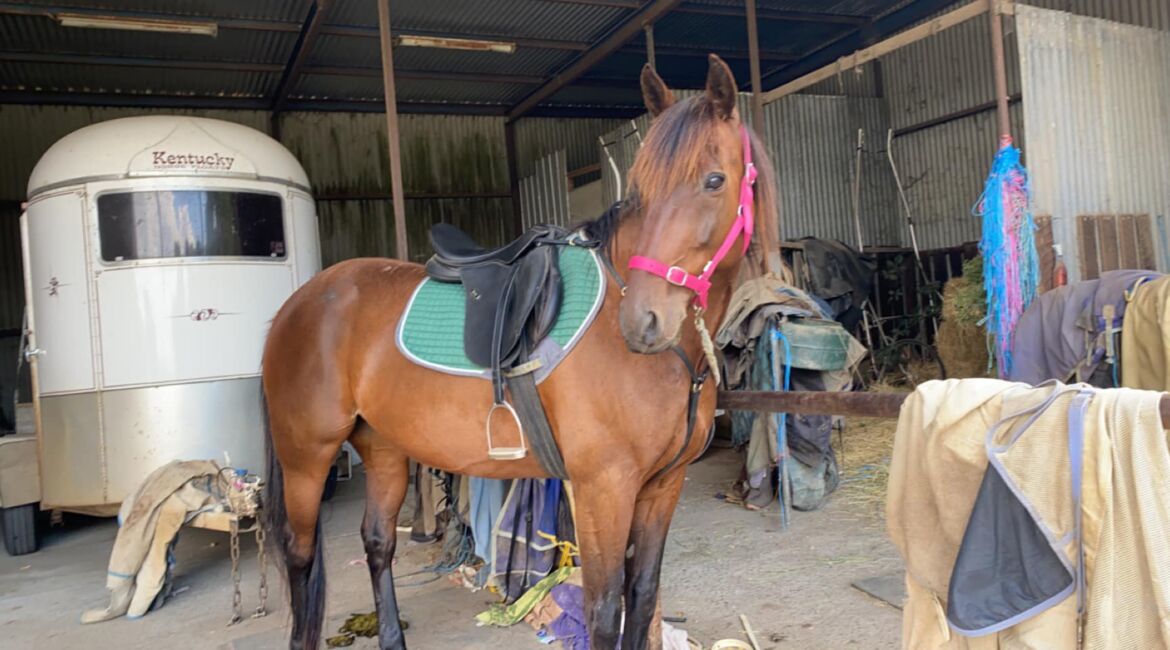 Everyone loves an underdog. Someone who defies the odds and rises to tackle every challenge, head-on.
It was during a torrential evening twelve years ago, in the township of Kyneton, 87km NW of Melbourne, a spindly four-hooved Aussie battler was born.
His mother laboured unexpectedly and it wasn't until floodwaters lapped the sides of her belly, foal at foot testing his new neck muscles as a periscope, that the rescue team arrived and splashed into action.

"At first, we thought he had drowned. He was so tiny that Steve just scooped him up in his arms and carried him into the float", reminisces owner Greg Leight of his son, and co-stableman, Steve Leight's rainy-night rescue efforts.

"We weren't really sure he was going to pull through, as he was so small and had been through such an ordeal.

"Two days later he was bouncing around the paddock, happy and perfectly healthy. It was rather incredible!"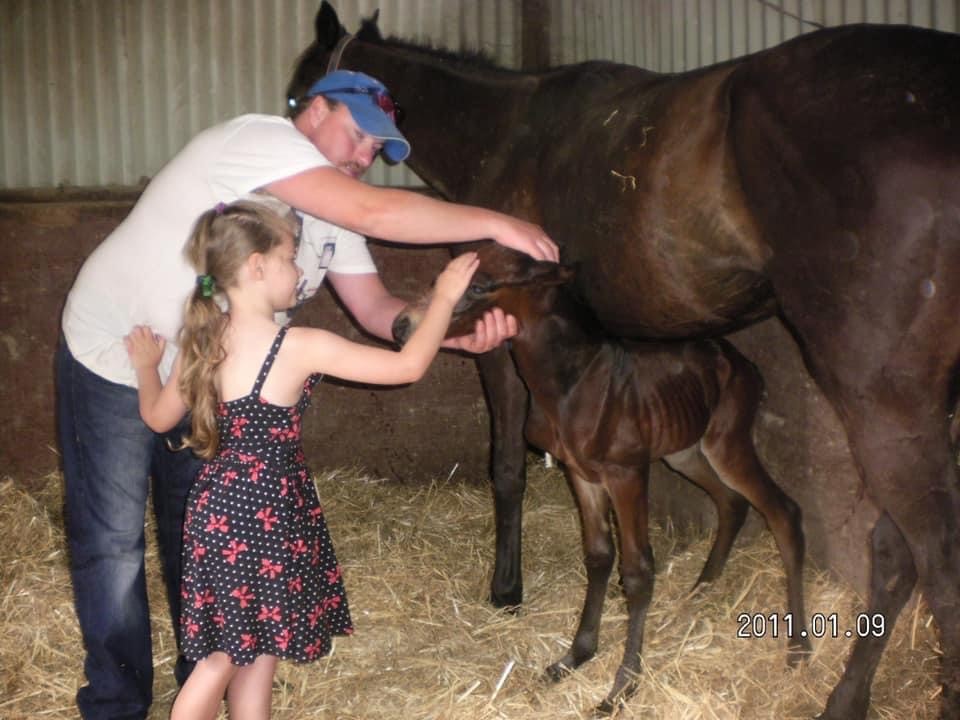 But this triumph against stacked odds was not the first for the foal. Even before birth, a shadow of doubt hung over him.

The foal was conceived by a young filly to an unknown mate. Paddocked communally at a stud with other standardbred foals and yearlings, there were only three possible prospects; all equally dubious, given their modest age.

"The breeders were really shocked when we informed them of the positive pregnancy check. They offered to swap the filly for another youngster, but, despite the fact she was a sour thing that would go off like a bomb, my wife had already taken a liking to her and so, of course, she was here to stay", Greg explains.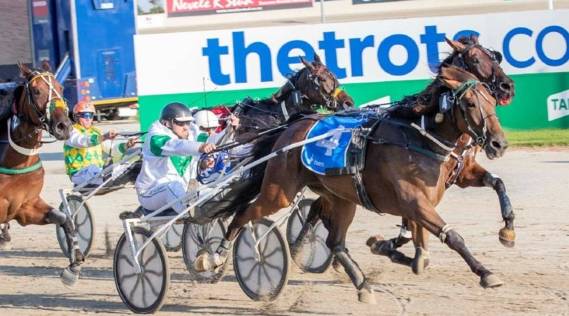 After the foal was born, DNA testing revealed which eligible bachelor was the father. Despite being touted to be as 'mad as a hatter', the stud agreed to register the then unnamed colt with HRA to open up future possibilities for his surprise progeny.

Paying homage to the initial questions surrounding his heritage, the Leight foal was registered under the race name 'DADDYWHO'.

Daddy, as he became known around the stables, was an unlikely prospect and his racing family weren't sure he'd amount to much.

"Given he'd nearly drowned at birth and came from two unsuccessful, hard-to-handle parents, we thought it unlikely he'd make much of a racehorse.

"But, we broke him in anyway. Although he made a couple of small mistakes at his first trial, he ran a cracking last quarter. We started to think, 'hang on, we might have something here'", says Greg, with a chuckle.

With a passion to run, Daddywho amassed $77,806 over a 147-start career, spanning over a decade.

"We're a small hobby stable and don't tend to keep a lot of horses long-term. But Daddy turned out the be the most fantastic little horse.

"Looking back, I can't recall a single time where he ran poorly or let us down. Although he lacked natural ability and he's not a big horse, standing just shy of 15hh, he's been super honest and shown a lot of heart", says Greg.

Cementing his place as the stable favourite, even into retirement, Greg's granddaughter, Tessa Leight, took a shining to Daddy.

After Tessa lost her beloved pony club mount to colic, she announced to her grandfather that she would be retraining Daddy to become her next eventing mount.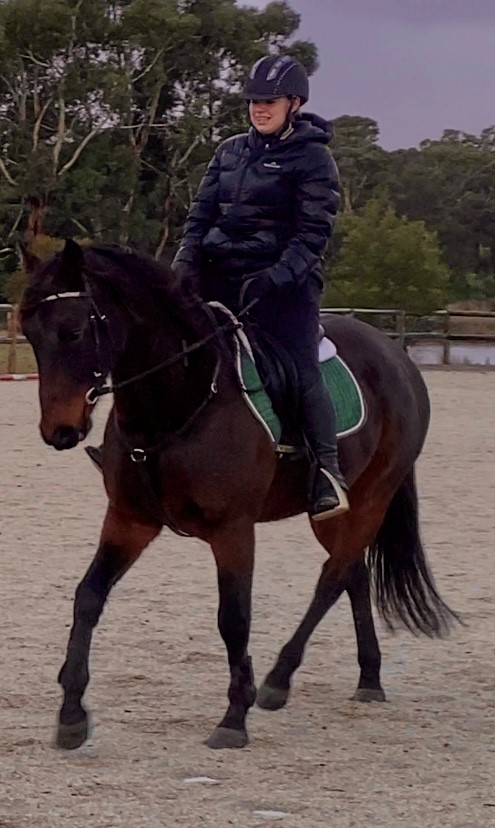 Ever the adaptable, Daddy 'couldn't have cared less' when Tessa climbed aboard and has taken to riding well.

Having already attended pony club rallies, around the challenging weather that seems to pop up at pivotal moments in Daddy's life, and some dedicated training to establish his canter – a big feat after so many years as a pacer – it seems Daddy has found his new calling.

"I'm so excited to where this road takes us", says Tessa with excitement.

"Daddy has already blown my expectations. He shows so much potential for being an eventer; he loves jumping and is incredibly brave. We have never seen him spook or refuse a jump and he attempts anything we point him at.

"Daddy has a home with us for life. He is such a gorgeous horse and a very special family member".