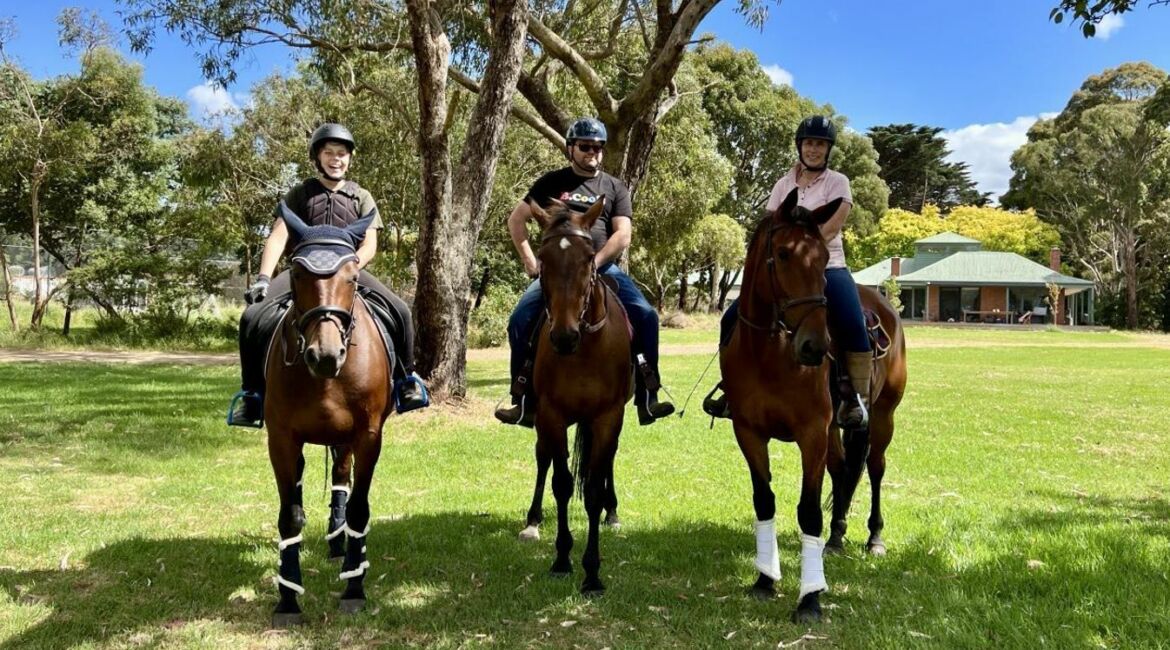 As those involved with the breed know all too well, one standardbred is never enough.
This is the case for the Lynch family, whose introduction to standardbreds soon became a shared passion, with three family members now proudly partnered with a harness racing retiree. It was young Spike who fell down the standy rabbit hole first, when he went to view a kind standardbred mare advertised on Gumtree.

"Belle was such a lucky find, as I didn't know anything about standardbreds or the Hero program back then", explained Spike's mother Cindy.
"I thought Belle was a nice-looking horse, with a good nature. She had been the local town's 'spare' Pony Club horse; pulled out of the paddock on rally days if someone's horse was injured or unable to attend. She seemed to be a real gem!"

At just nine years of age, with his little legs reaching to clear the breadth of the saddle pad, there were some initial concerns surrounding Spike's move up off his 12hh pony onto the quiet, but still relatively uneducated, 15.2hh ex-pacer.

"Spike's riding coach at the time had some big reservations and for a moment there I really questioned whether I'd made the right choice in buying Belle", Cindy recalls.

"But, I could see that Spike was just besotted with Belle, right from the start. He was determined to prove to everyone that she was special and she's done exactly that every step of the way!"

With Cindy taking up the role of District Commissioner (DC) of the local Pony Club, Spike's commitment to chasing his dreams on his trusty standy steed has been nurtured through the encouragement and support of his family. With aspirations to qualify for the Pony Club Association of Victoria State Horse Trials, being hosted by Spike's home base Balnarraing Pony Club in April 2023, Belle and Spike can be found training hard across four-to-five sessions per week, including sharing a weekly riding lesson with Spike's sister and attending Jump Club on Saturdays.

Like their children, Spike's parents Cindy and Bryn also share a weekly riding lesson together, as a way of progressing with their own green standardbreds.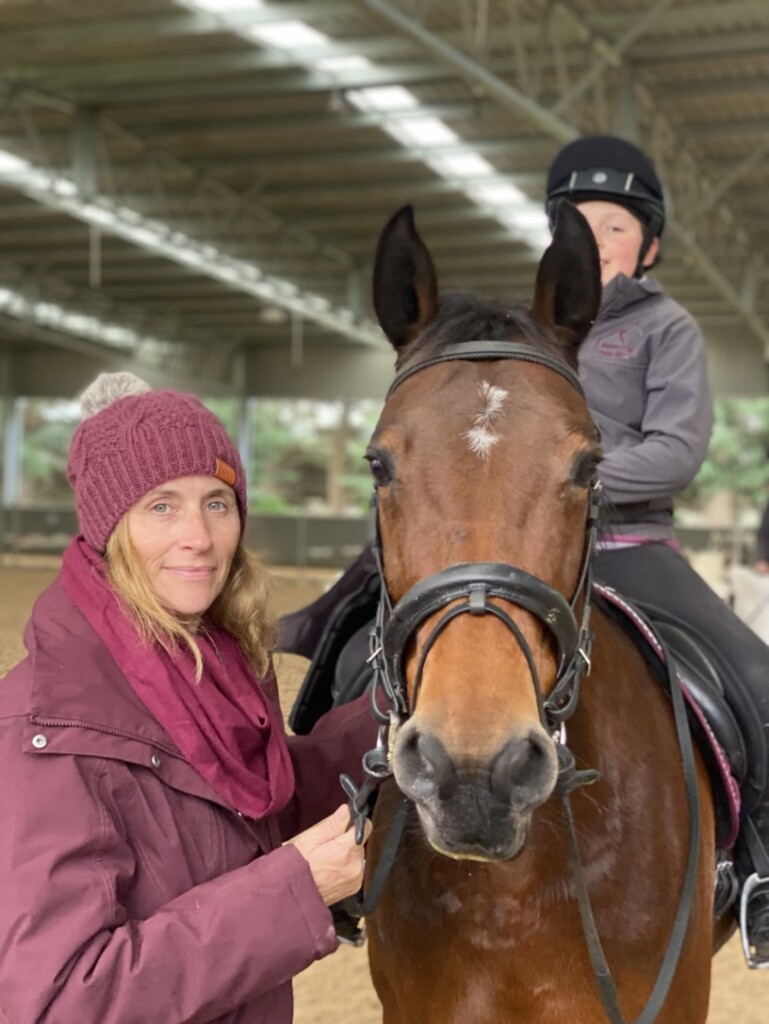 With Belle demonstrating many of the wonderful traits of the standardbred, Cindy began perusing champ-stamped prospects on social media in 2020.

Having bid a sad farewell to her four-hooved friend during the first wave of Covid, Cindy found herself struggling.

"I was feeling very sad, having lost my horse just a few months prior. Not having a horse during lockdown was particularly hard", she explains.

"I found Mista Lombo through a Hero retrainer and went to view him in sideways rain and howling wind. He was unflappable and it was just two days later that he came to join our family.


"Mista and I enjoyed a few weeks of lessons across the summer, before the next round of lockdowns hit. Having him there to check on and exercise really helped me through that period and we enjoyed some relaxed time just getting to know each other".

Cindy and Mista's journey has continued on at its casual pace, no pun intended, since the beginning of their partnership, with Cindy's personal horse time being squeezed in around commitments as a Pony Club mum and DC.

"What I love the most about Mista is that he's just so trustworthy, especially when I'm out with the kids", says Cindy.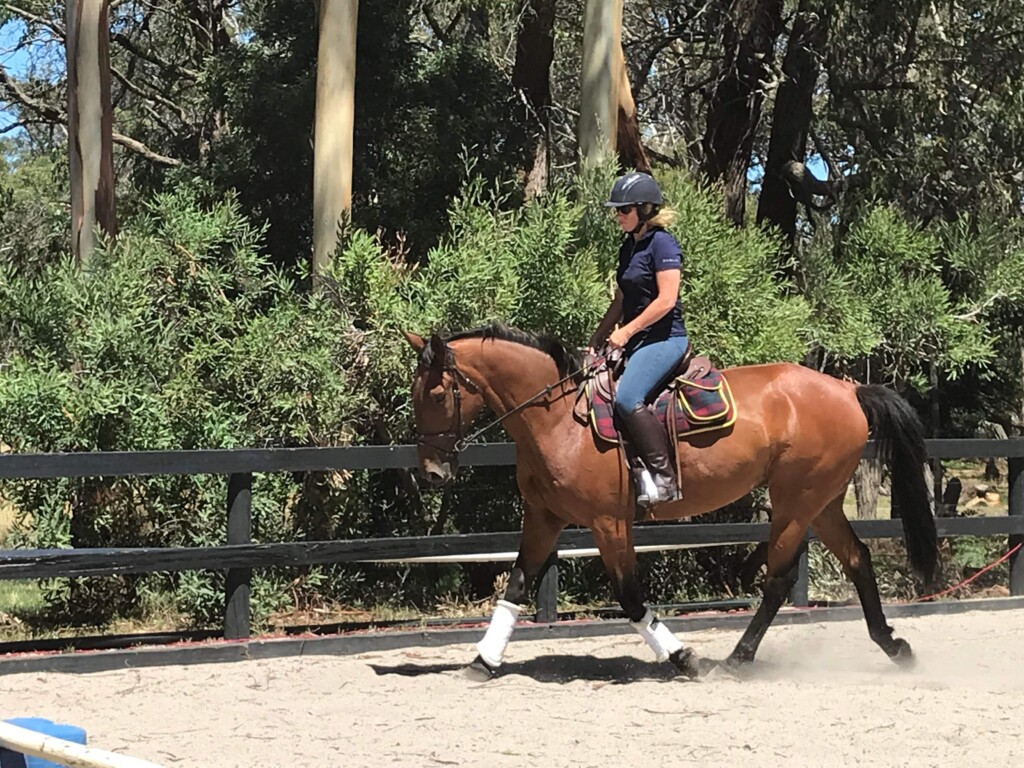 "Around three weeks after I bought Mista, I was able to head out on the cross country course and he stood calmly right next to obstacles as my daughter was jumping her horse.

"We moved into our new place in September 2021 and have access to some fantastic trails. It's been wonderful to be able to take Mista out with the family and enjoy some rides together.

"Mista is so reliable and that real calming influence that the other horses look towards. I could talk about him all day – he's the best horse I've ever been lucky enough to own, he gives 150% all of the time and tries so hard!"


The balancing act between horses, work and parenthood is a lifestyle shared by Cindy's husband Bryn, who likes to take a stroll out to the paddocks to decompress after a long day with his best mate Moose (formerly known as Clark Griswold; $41,932 earner on the track).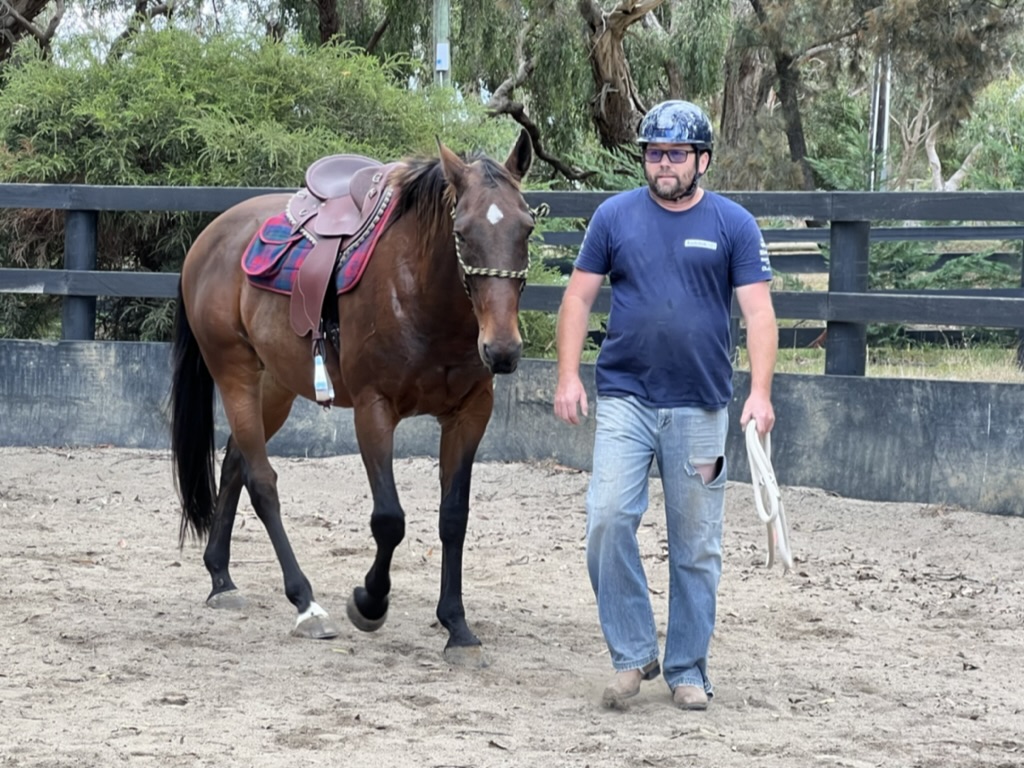 Although Moose is a little more sensitive than his fellow standy family members, he's found friendship, patience and understanding in the Lynch family which has allowed him to flourish.
As active members of pony and jump clubs, regular competitors at events and participants at lessons and clinics, the Lynch family have become passionate standardbred advocates, spreading the word far and wide.
"Standardbreds have so many great qualities and I could sing the virtues of this breed from the highest rooftop all day long!", Cindy gushes.
"Once I get started talking about standardbreds, there's no stopping me! If I could convert every single person to the standy side of life, I would!"