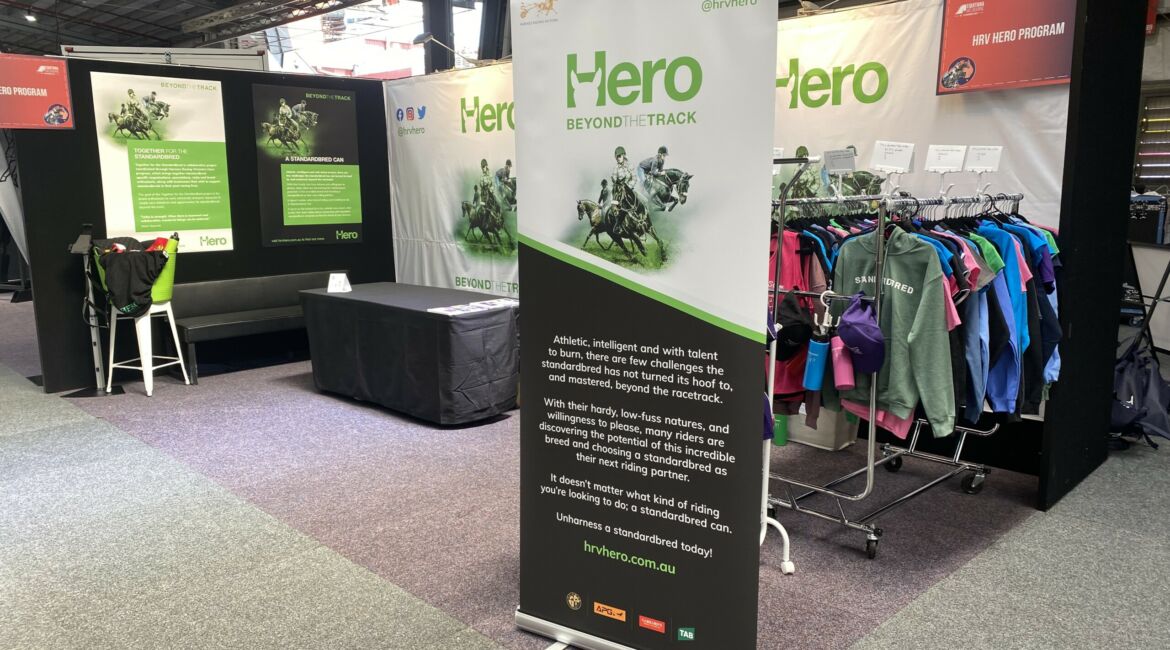 It's amazing what can be achieved, when passionate people combine their energy and enthusiasm. This is when the real magic happens; a sheer force for good.

This was the case across four huge days of rolling promotions, demonstrations and advocacy for standardbreds, at Equitana Melbourne 2022.

The inaugural event as part of the new Together for the Standardbred project, the HRV Hero team spearheaded a multifaceted approach to standardbred representation at Equitana: the most highly anticipated equine event in the Southern Hemisphere, held at the Royal Melbourne Showgrounds between November 10th-13th.
Bringing together a team of standardbred experts from key organisations, clubs and businesses operating with standardbred welfare at the forefront, Equitana planning set out a shared mission to cover a range of public activations running across the event.

"Standardbreds are incredibly fortunate, to have such a huge team of people behind them", said Hero Operations Manager, Tara van der Minne.

"The goal of Equitana was to pool resources across several organisations working in the standardbred space, for the overall betterment of the breed.

"Where one organisation could only talk to so many people, or be involved in a capped amount of activities, together we could achieve much more.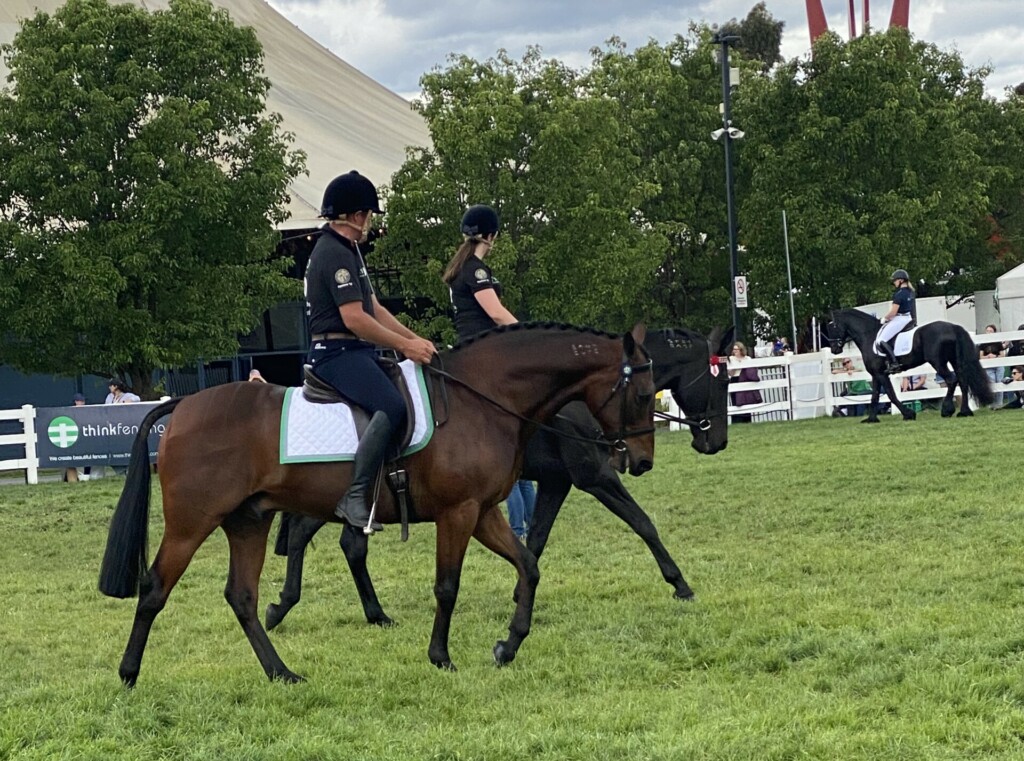 "We knew our strength was in teamwork and by leaning on each other we were able to cover a lot more ground across Equitana".

This collaborative approach proved a huge success, with an overwhelmingly positive response towards standardbreds from equestrians in attendance at Equitana, particularly from riders who had never considered the breed before.

"We had a lady come up to our site to grab some brochures and ask questions about standardbreds", explains Nic Tassone, Founder of standardbred educational program Raising the Standards.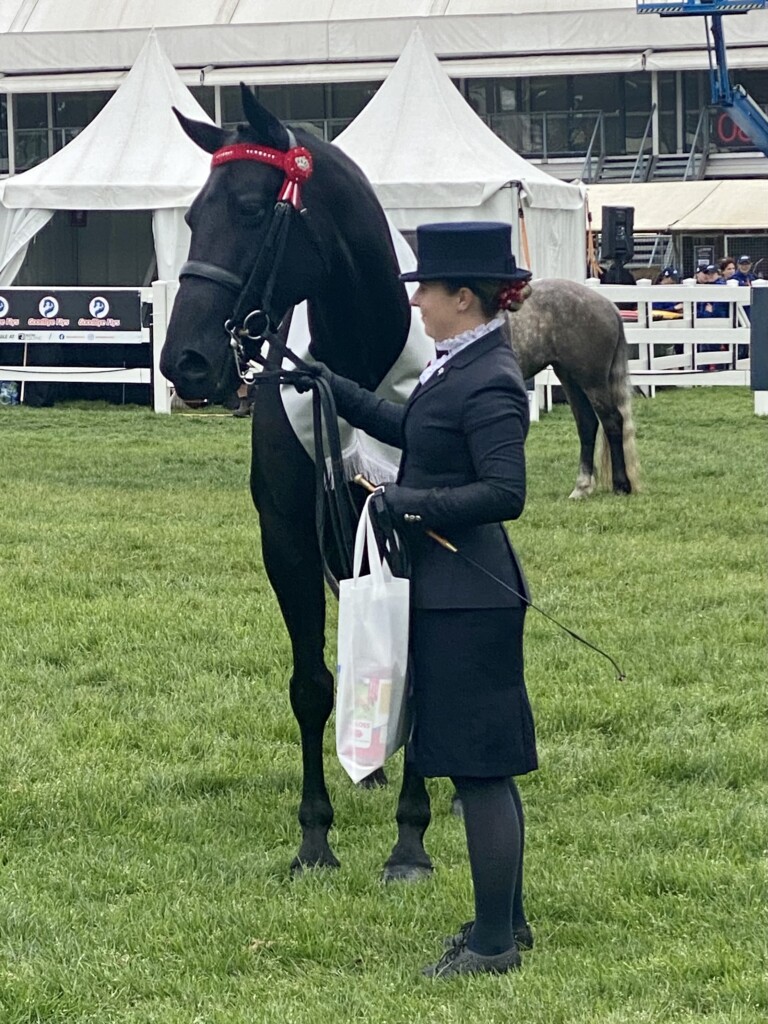 "This lady was a highly-experienced rider, with a paddock full of show horses. She'd seen a standardbred competing in an event over near the Breed Village and thought he was the most beautiful, well-mannered horse in the entire line-up!

"The lady told us she'd never considered a standardbred before, but having now seen one in action, she felt inspired her to put a standy at the top of her list for her next competition horse. It was really wonderful".

The aforementioned horse, Savesomtimetodream (aka Buck), was immaculately turned out and handled by owner and showing aficionado Hollie Hildebrandt. Together the pair received a formidable third placing in the competitive Kelato Breed Village Led Competition, which invited a horse from each breed society to be judged on type and presentation.
Buck has been a juggernaut in the show circuit since being started under saddle by esteemed standardbred expert Kathleen Mullan, as part of Harness Racing Australia's 'There is No Finish Line' initiative.
It comes as no surprise that Buck, sired by the late Alabar stallion Village Jasper, fared well in a class based on attributes such as conformation and movement, with the modern standardbred proving a worthy competitor in open show and dressage competitions.

Also sired by a champion Alabar stallion (Art Major) is fellow showing icon and Hero Ambassador Kasbah Kid (aka Hollis), bred by Anne and Bill Anderson of Lauriston Bloodstock, who turned many heads at Equitana.

After wowing fans in the Breed Village, with his striking looks and calm nature, owner Brooke Sweeney of Fox Equestrian was approached with an invitation for Hollis to be a stand-in for the Ashwood Performance Horses/Allysse Smith Show Prep and Ring Etiquette Demonstration, after the horse originally selected proved too unpredictable in the high-pressure environment.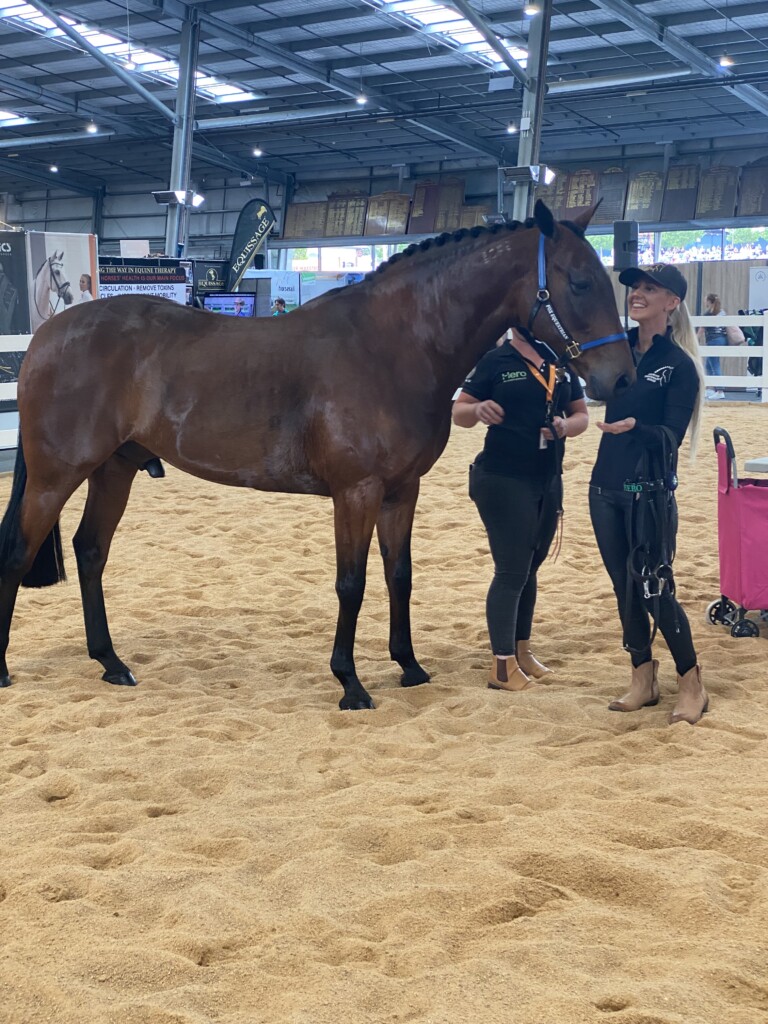 With whispers of "oh wow, he has a brand; that's a standardbred' audible ringside, Hollis turned out to be an outstanding choice for the show prep demo, standing like a gentleman as a variety of Magic Tails products were applied to his perfect physique and displaying his floating movement to the crowd.

Buck and Hollis were just two members of a talented team of standardbreds to compete in events across Equitana, with participation and breed representation a big feature of promotional activities.

Across the four days a number of members of the Standardbred Pleasure and Performance Horse Association of Victorina Inc. (SPPHAV) and Hero Ambassadors were seen to strut their stuff in classes across a range of performance disciplines.
Hero Ambassador Kylee Paull and her talented standardbred Whiskey Business showed off the raw power and athleticism of the standardbred, with an impressive win in a heat and overall second placing in the bending race in the Wintec Saddles Sporting Horse Championships.

Several Sporting Horse classes were also tackled by ambitious young rider Kendall Laker, aboard her gorgeous skewbald standardbred Dream in Colour.

Continuing to prove the versatility and superb temperament of the standardbred was Keystone Trapper – a 17-year-old trotter owned by Lisa and George Coleman, ridden by George – who was involved in the Remembrance Day Service on Friday and the Mane Event on the Saturday night, as a member of the Light Horse Cavalry.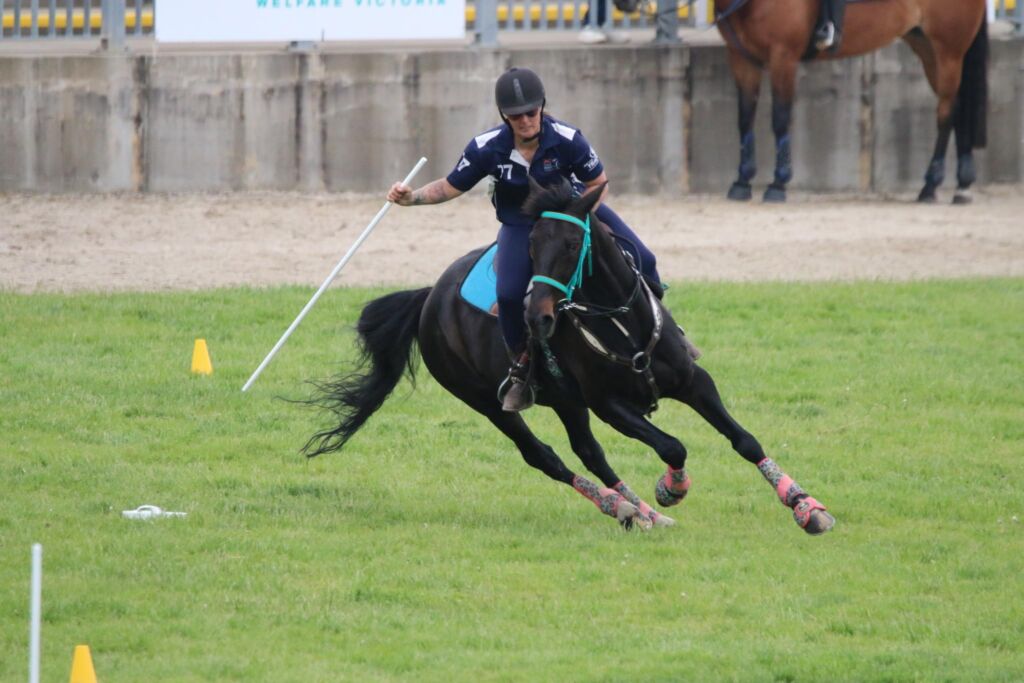 Rounding out the standardbred dream-team were horse/handler members Brentwood After Dark and Keira Barton, Inthecarpark and Brontie King, Myron Mastermind and Nicole Crossley, along with Hero Ambassadors Emma Lindell and MF Hollywood and Future Bliss and Katie West, who each took some time to greet the crowds in the Breed Pavilion and perform ridden demonstrations.

Additional to housing horses for exhibition, SPPHAV committee members, including Shelley Murcutt, Maree Lund, Rebecca Lund, Sheridan Meyles, Karen Barton, Debra Stemp, Fiona Williams, and volunteers Sarah Marshall, Lauren Buckeridge, Jodi Smith, Bree Lindell, Trish Morrison, Lesley Grimshaw, Mitch Fox and Debra Hilderbrant, manned a tri-stable site in the Breed Village across all four days of Equitana, to provide meet-and-greet opportunities with the steady flow of horse-lovers wandering through the area and to provide information about opportunities for standardbreds beyond the track.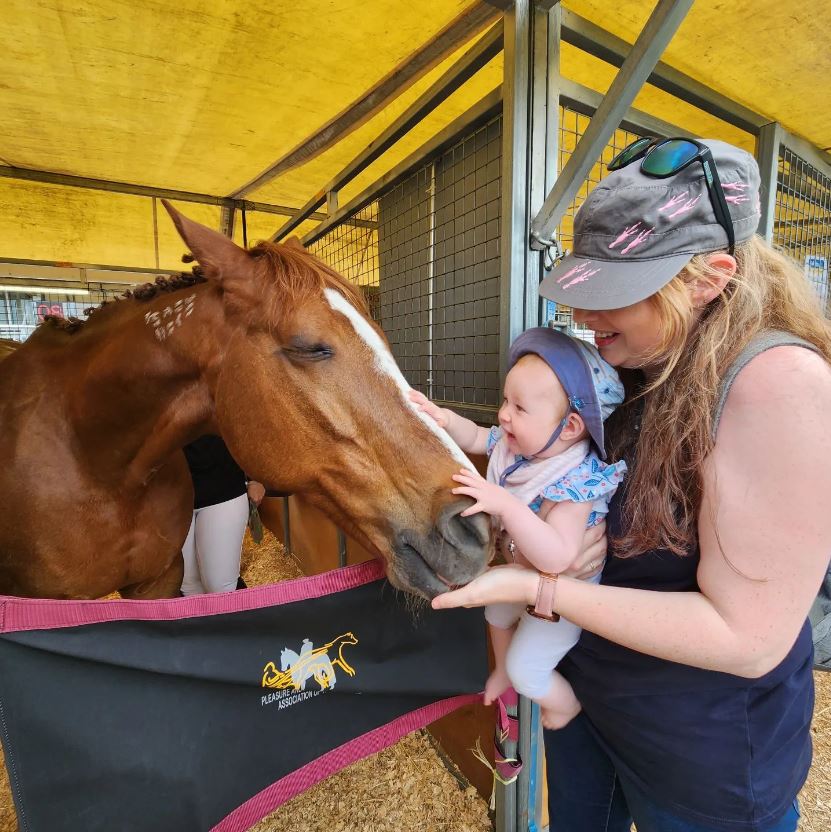 "The Together for the Standardbred team kicked so many goals at Equitana", said SPPHAV President and Equitana Coordinator Shelley Murcutt.

"We succeeded in demonstrating that standardbreds are a versatile breed – that, yes, can canter – and that there is a great life after racing awaiting harness horses upon retirement".

Over in the Epsom Pavilion, the focus was on providing that essential first touch point for members of the public interested in learning more about standardbreds, or considering taking on a standardbred via the Hero program.


Hero invested in a premium double-sized stall to maximise the exposure and foot traffic invited into the space, with the site manned across the weekend by a blend of Hero staff, including Operations Manager Tara van der Minne, Hero Retrainers, including Kim Humphreys (KARH Equestrian), Natasha Pettingill (Taraleigh Training), Jackie and Stacey Barker (Monivae Park Standardbreds), Nicole Touzel (Marzel Park), Lisa North (Parkview Drive Equestrian), volunteer breed enthusiasts Emma Lindell and Jenni Lewis and Nic Tassone – along with her supermum Margaret – from Raising the Standards, who was on hand to provide practical advice and retraining tips to standardbred owners seeking support.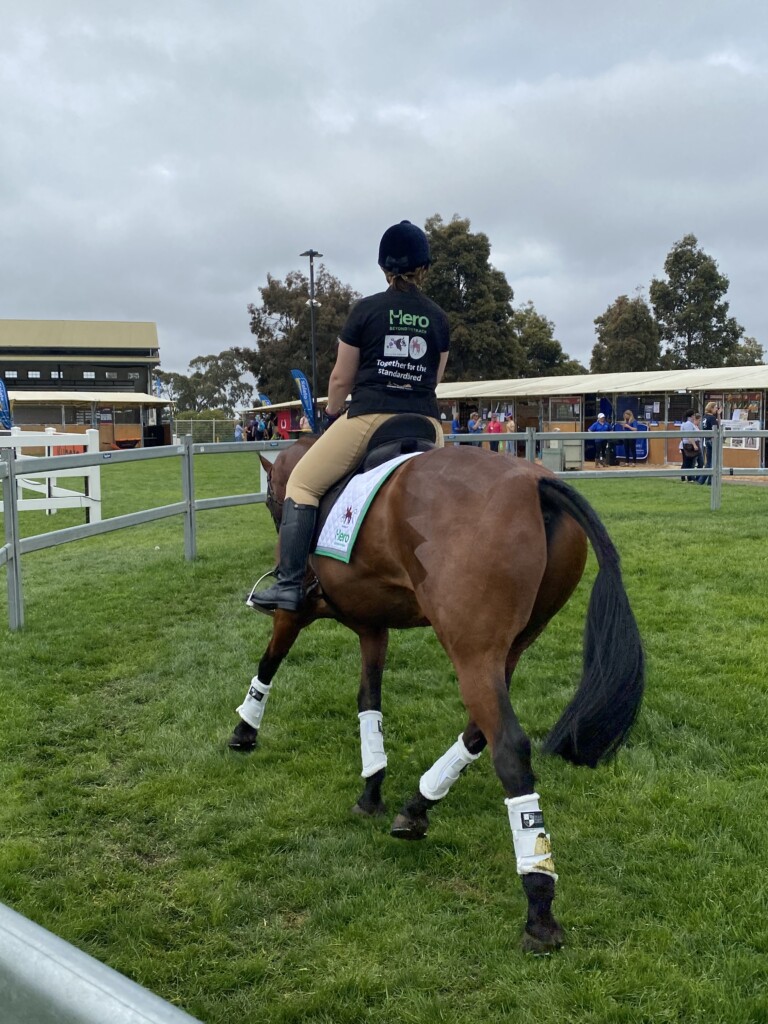 "I've been involved with standardbreds for over two-decades and never before have I seen, nor been a part of, such an entirely positive, collaborative effort to promote our beautiful breed", said Nic Tassone, Founder of online standardbred education hub Raising the Standards.

"Everyone just showed up each day ready to roll up their sleeves and tell as many people as possible about how wonderful standardbreds are.

"There's a thriving ecosystem in the life after harness racing space, with organisations like Hero providing the link between horses exiting racing and loving new homes, Raising the Standards offering retraining guidance and support to standardbred owners and breed associations like SPPHAV and the various HRCAV Standardbred Riding Groups creating competitive and social riding opportunities just for standardbreds and their passionate owners.
"These organisations, alongside harness racing professionals who care deeply about their horses and the businesses who provide essential funding through partnerships, each play a role in the vibrant lifecycle of the standardbred. This is something we can all be proud of".

Also contributing to the success of Equitana were key businesses who joined the Together for the Standardbred project. These include Alabar Farms – a major contributor towards life after harness racing initiatives – and The NRG Team, Equissage, The Equestrian Diary, Hygain, Mitavite and Raising the Standards, who each donated goodies which went into the Equitana major raffle draw.

The raffle, won by Ashleigh Valkenburg, has provided the Hero team with a list of new email subscribers, who will receive happy standardbred stories and updates on all of the fantastic projects bringing people together for standardbred.