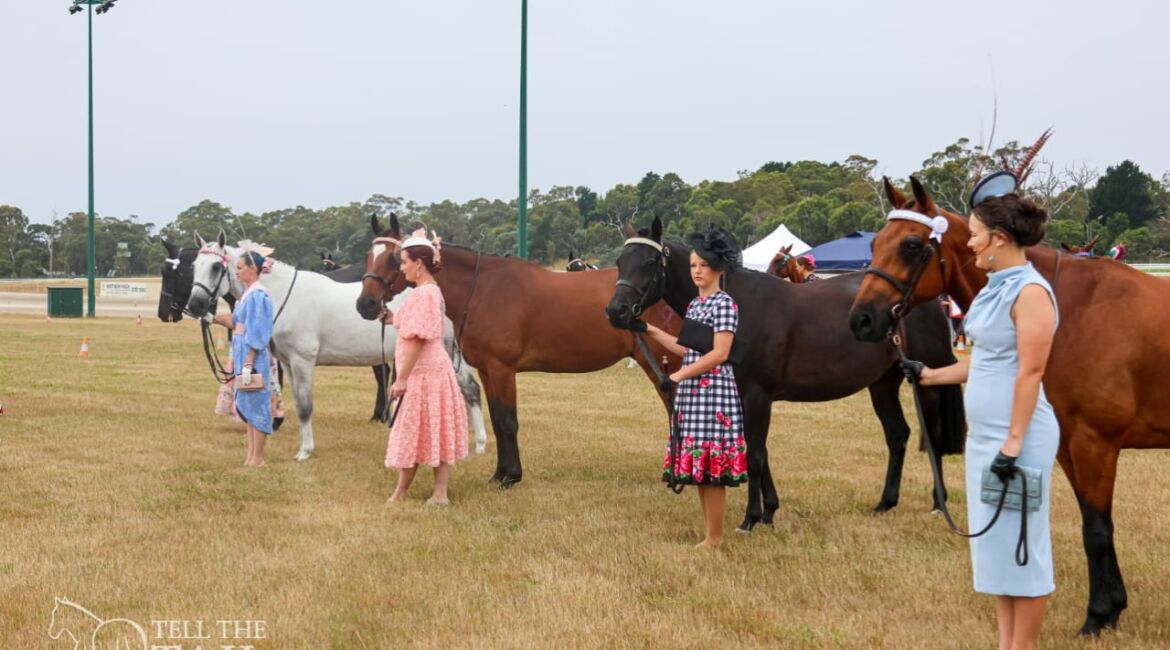 The Kilmore Racing Club grounds were splashed with pink on Sunday January 29th, as participants of the Standies for Breast Cancer Trials took to the ring to support a fantastic cause.

A whopping thirty-nine standardbreds, split across pure and partbreds, registered for the annual event, with thirty-seven contesting classes across an extensive program.

Eleven of the standardbreds participating in classes were harness racing retirees who had amassed over $45,000 in earnings. The most successful former racehorse to take to the ring was Savesomtimetodream (Buck), who won an impressive $222,265 in his career as a pacer and took home many ribbons at the Standies for Breast Cancer Trials, including the Champion Smartest On Parade award with his experienced handler Hollie Hildebrant.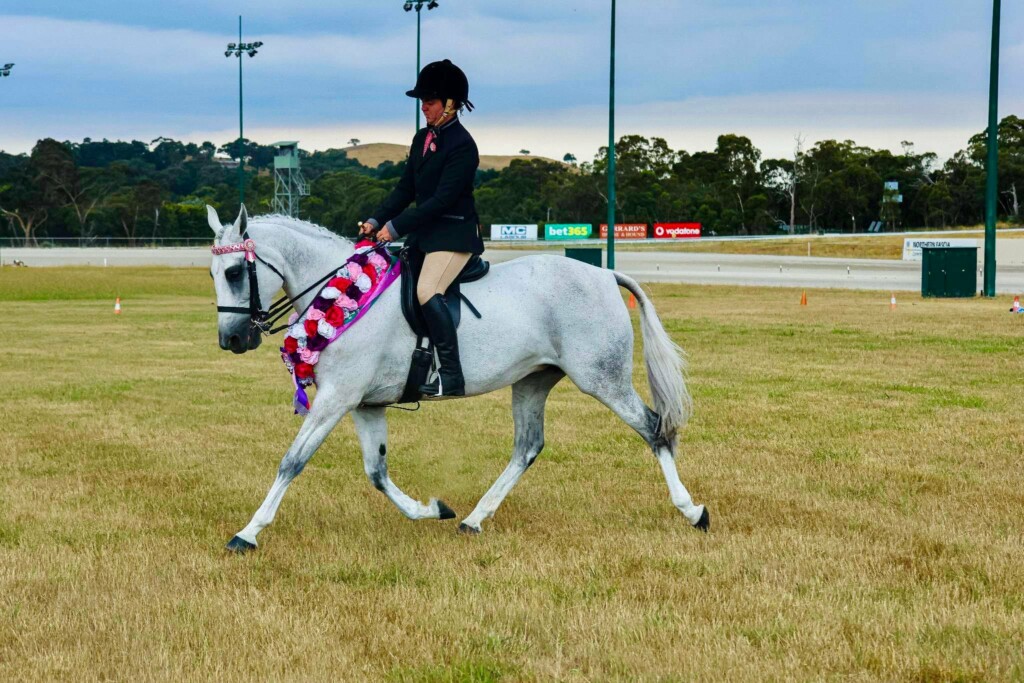 "Buck was a very successful and tough racehorse and it's amazing to hear all his race stories from his trainer Paul Rowse; he certainly knew what he was at the track for and where that winning post was!" Explains Hollie.

"Buck is following his racing footsteps by becoming a very successful show horse. He has definitely made people look and think twice about a standardbred!" Another immaculately turned out competitor was Darcy Park Angel, (raced as Princess of Time) and known around the stables as Zelda, who was awarded the Best on Show sash.
Owned by Standies of Breast Cancer President Lesley McAliece, Zelda was taken through led classes by accomplished show rider/handler Emily Barton, who has a long-time association with the standardbred.

"I was very proud to win the best on show with Zelda. It really is a team effort getting the both of us ready and into the ring", said Emily.

"The quality of standardbreds and their presentation is so high and awards like this are hard to get.

Winning at a show which raises money for such a worthy cause is even more special and I look forward to the rest of the show season."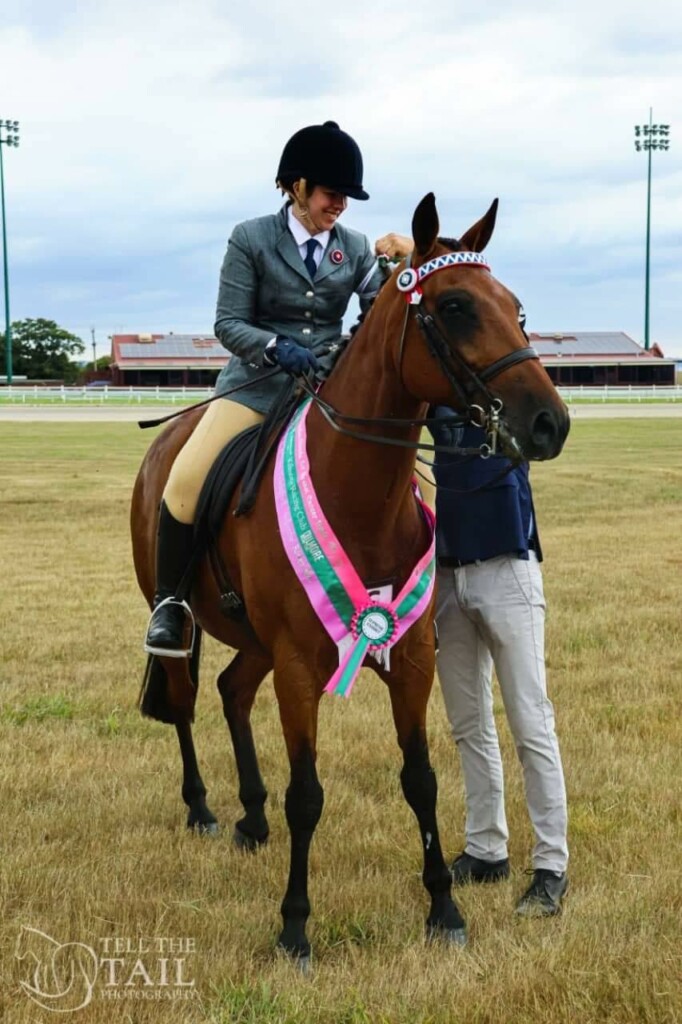 Echoing Emily's praise for the event was successful standardbred exhibitor Kylie Gleeson, who brought three horses along to contest classes.

"The Standies for Breast Cancer Trials is always a great show, for a fabulous cause. We took three horses out because it was a fundraiser and had all hands on deck", Kylie explained.

"Jeremy (Quinlan) did a great job with Arma the Gun, having his first harness class since racing and Faye (Gillespie) kept the team fed and watered, even having a drive in a harness class herself.
Suzie (Mazzas Delight) worked lovely for Sebastian (Bellamy), resulting in wins in both the Supreme Led and Supreme Ridden Standardbred classes. We'd won these classes last year with another horse, so that was a nice addition to a great day!

It was lovely to see so many new faces and their beautiful standies in attendance; everyone looked great and did a fantastic job."
Another exhibitor chuffed to have received a broad sash was Hero Ambassador Katie West.

Katie brought home many ribbons across the Standies for Breast Cancer Trials program with her decorated all-rounder Future Bliss (aka Barry), including Supreme Champion Rider.
"It was a great honour to be awarded Supreme Champion Rider", said Katie.

"I have been riding since I was seven years old and this is the first Supreme Rider I have ever won. To win this award on Barry makes it even more special."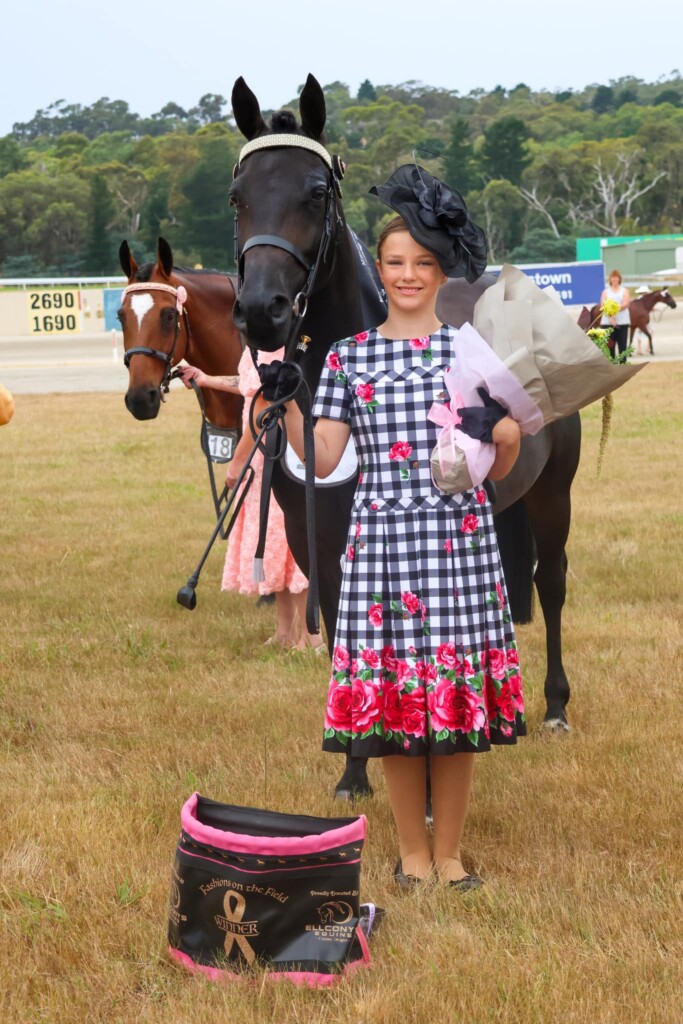 One of the most colourful events of the day was the Fashions on the Field program, which invited competitors to coordinate an outfit and accessories with their horse's browband.

The heavily contested Fashions on the Field class, with nineteen participants, was won by Abigail Sendy handling Inshadow for Alison Richardson, decided between a panel of three guest judges.

"We were thrilled that Leslie Gilham, representing the Breast Cancer Trials Program, was able to attend and help with the judging of Fashion On The Field", said Standies for Breast Cancer Trials organising group Secretary Maree Lund.
"Lesley (McAliece) and I cannot thank the members of the Standardbred Pleasure and Performance Horse Association, and their horses, enough for supporting the show and the Breast Cancer Trials Program.   

We are proud to announce that this year's event raised $6700, adding to a total of $29,520 raised as part of the Breast Cancer Trials Program since 2019".

Fundraising is achieved through sponsorship and the donation of prizes for classes and raffles run across the day.
Click here to learn more about this fantastic initiative, including how you can get involved in future events.
A full list of class participants and award winners can be viewed on the Standies for Breast Cancer Trials Facebook page.