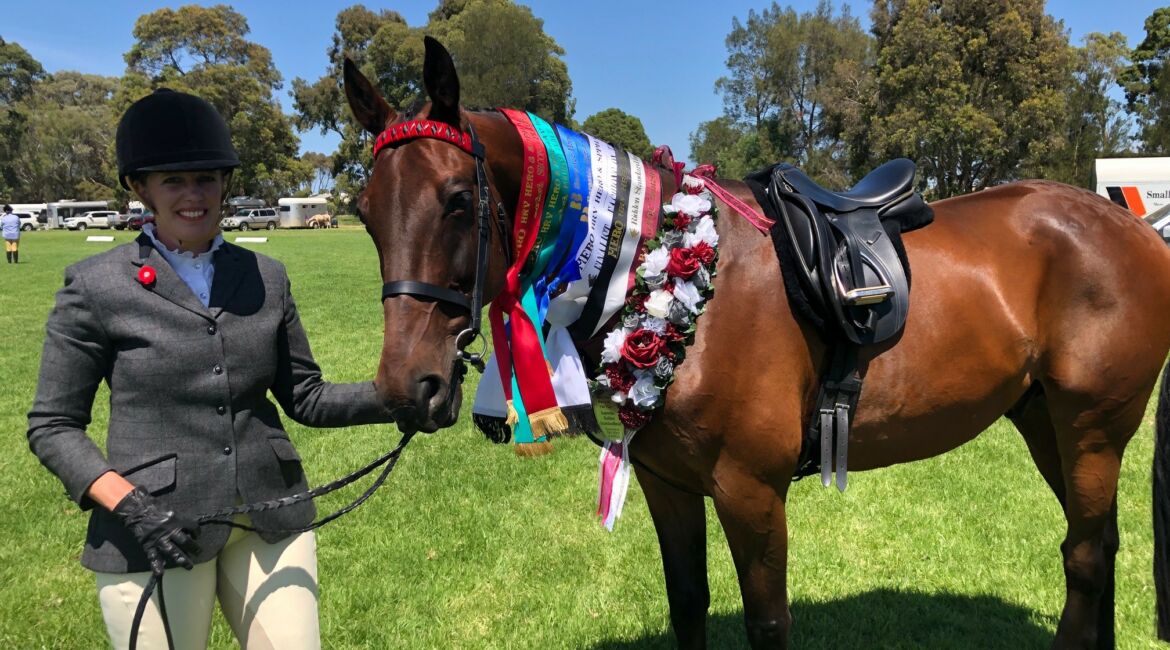 Some couples are just meant to be.

Despite challenges and circumstances that threaten to pull them apart, they always seem to find their way back to each other.
This is the case for Lauren Buckeridge and her standardbred TP Arthur Henry, known to his friends as Artie, who have been fated to each other since the very beginning.

Initially drawn to another horse at the Tramel Park Standardbreds' retraining stables who was quickly sold to another home, Lauren's disappointment was softened by an offer to meet a gorgeous gelding – who was yet to officially enter the program – who would soon be looking for a loving home beyond the track.

Despite having only had eight rides under saddle, Lauren knew Artie was something special.

After a road trip from Gippsland to Invergordon for their first meeting, and a successful test ride, Artie found a home in Lauren's paddocks.

Their partnership started out with regular local bush rides and outings to HRCAV rally days, slotted in around Lauren's hectic work schedule.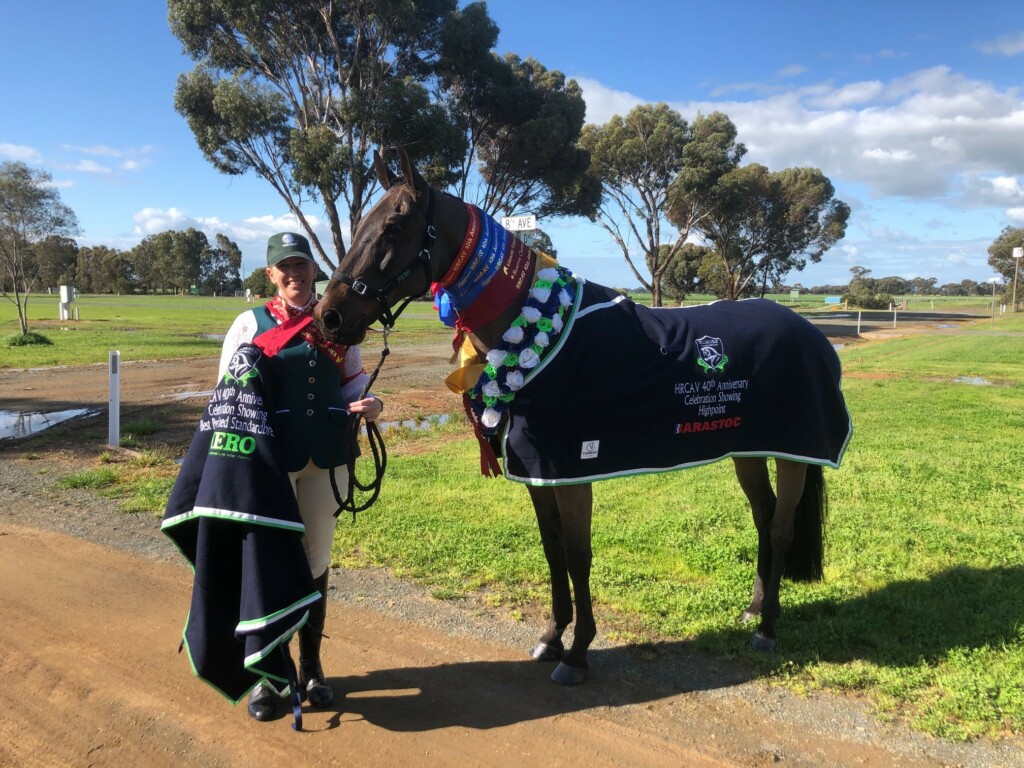 Picking things up quickly, especially given an intermittent training schedule, Artie was registered with the Standardbred Pleasure and Performance Horse Association of Victoria and the pair were off to their first competition together: the EV Masters Games.

Lauren decided to enter both the open age dressage classes, where she and Artie finished with a formidable mid-field ranking, and even brought home two medals in led standardbred showing classes, despite Artie's insistence that he should be prancing in the harness classes in the adjacent ring!

With a move across the state and pressing time commitments meaning Lauren had even less availability for horse pursuits, she took up a kind offer from Tramel Park to rehome Artie to a home with an owner who would have more time to dedicate to his development.

A decision made out of love and wanting the very best for Artie, the pair parted with a hug and a lingering feeling that this was not the end of their story.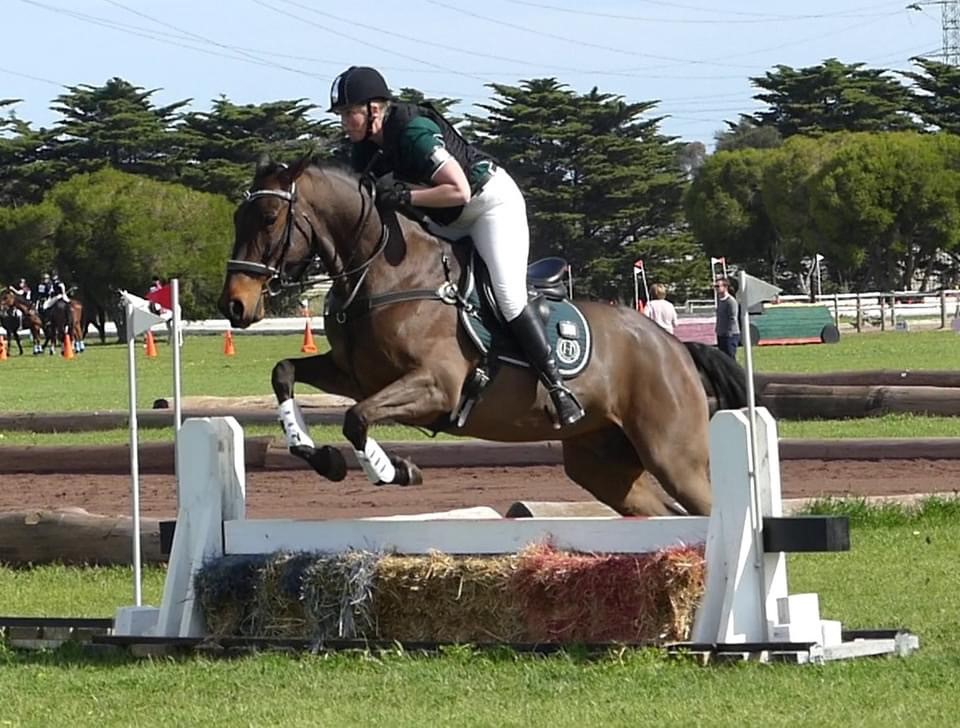 Around a year later, Lauren discovered through mutual contacts that Artie was agisted at the same property where one of her riding club friends kept her horses. Details were exchanged with Artie's new owner and Lauren was able to keep in touch and see how her special boy was going.

Contact slowly petered out in time, but Lauren took great comfort in the thought that Artie was living a wonderful life as a show horse.

Fate works in funny ways and year or so later, with Covid lockdowns looming, Lauren found herself browsing horse advertisements when she stumbled upon a familiar face.
It seems Artie had spent some time enjoying a low-key life in the paddock, as his owner had fallen pregnant and family commitments prevented her from progressing his ridden work.

After learning he was looking for a new home once again, it took Lauren all of a day before Artie was back in her paddocks.

Lauren considered it too serendipitous that Artie had once again found his way to back her, not to take action. This would be their time to shine.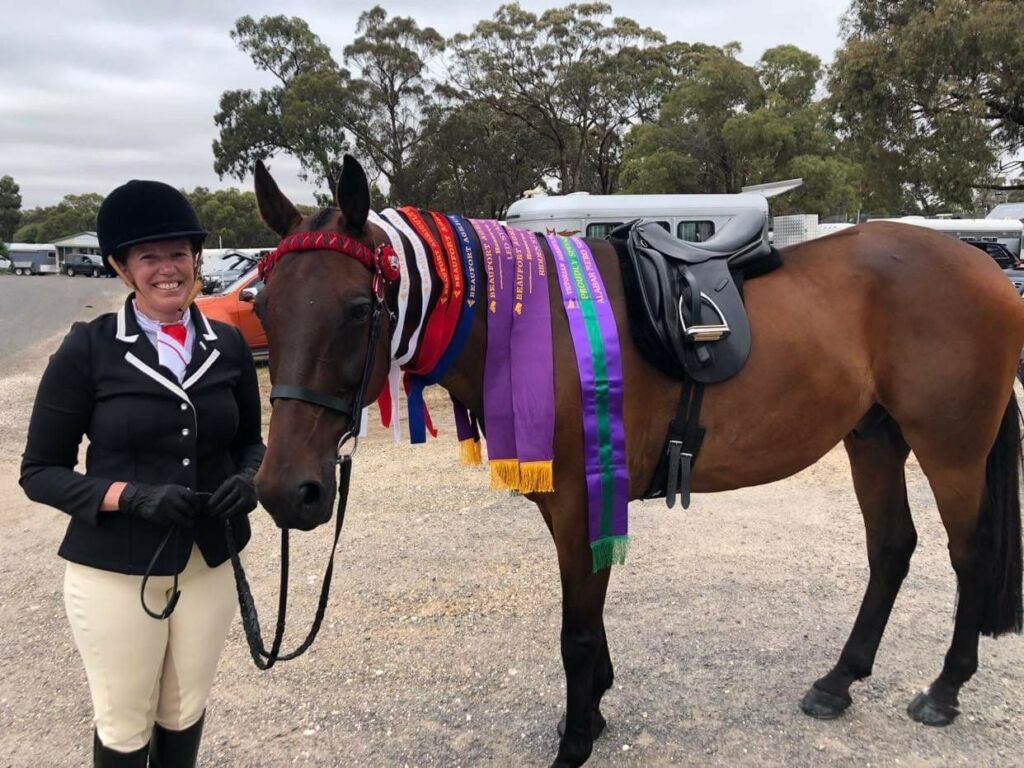 With the support from her instructor, who had never worked with a standardbred before, Lauren and Artie began classical dressage training. At the start of their first lesson Lauren mentioned that Artie "couldn't canter". By the end of the session he'd attempted four reasonably round circles, under the guide of his very chuffed rider and an impressed coach. The new approach to training and lockdowns gave Lauren and Artie space to train and build a strong partnership without expectations or time pressures. Artie became stronger, free-moving, comfortable in his own body and responsive to the lightest touch.

Once the world started to open back up after lockdowns, Artie and Lauren were able to take their nervous first steps out into the HRCAV competition scene.

Concerned about possible stigmas surrounding standardbreds, Lauren was both pleasantly surprised and immensely encouraged to receive a shout-out of support at how "wonderful it is to see a standy out and about" from a fellow competitor at their first very dressage event.

From there, the warmth, sense of inclusion and positivity Lauren has experienced when competing with Artie in open HRCAV events and at standardbred shows has been a source of motivation.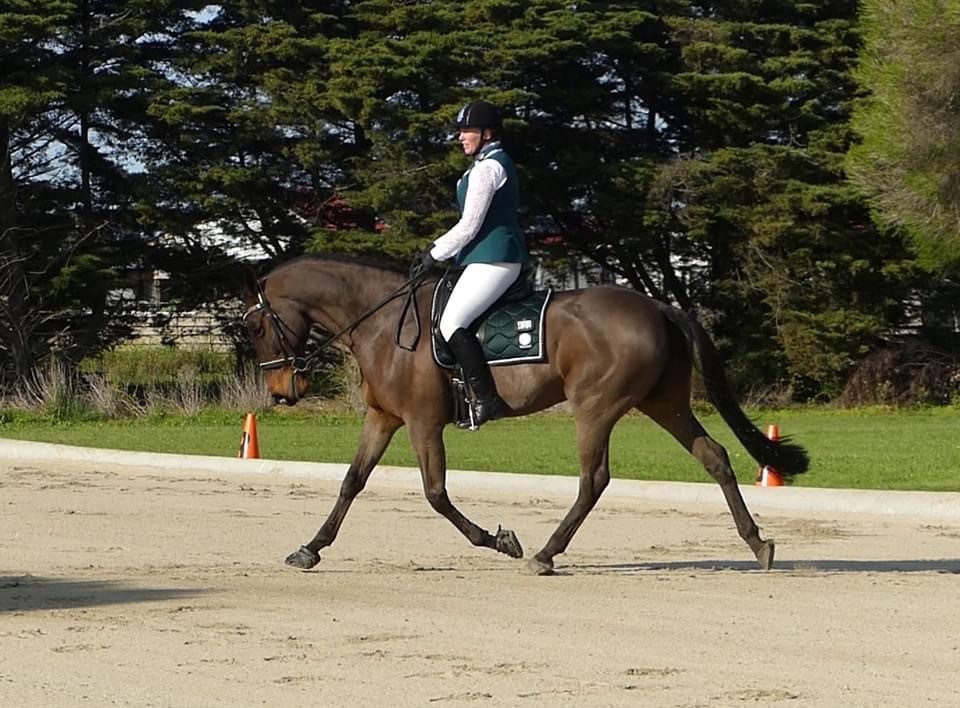 "I had terrible memories of being bullied as a kid in the show ring", Lauren explains.

"My first show back, my partner was watching from the sidelines and got chatting to another strapper, who commented on how beautiful Artie was and how we must keep coming to shows.

"I found myself feeling supported and encouraged, which I was not expecting! It inspired me to keep showing Artie and I've been astounded at how well we've done."

Since their step into the spotlight, Artie and Lauren have brought home countless awards and turned their hooves to a range of performance pursuits, including showing, dressage, show jumping and cross country.

"Artie and I recently competed at our first ever HRCAV Horse Trails event, which combines scores across dressage, show jumping and cross country phases, which was such a thrill and something I've been dreaming about for years", Lauren gushes.
"Artie is such a special horse and I just love him to bits. He is the best all-rounder I've ever owned; he's so willing and gives everything a go.

"I have big hopes for Artie's future; to continue to train hard to progress up the HRCAV levels across all phases and reach our goal of achieving grading to Level 1 in dressage – stay tuned!"