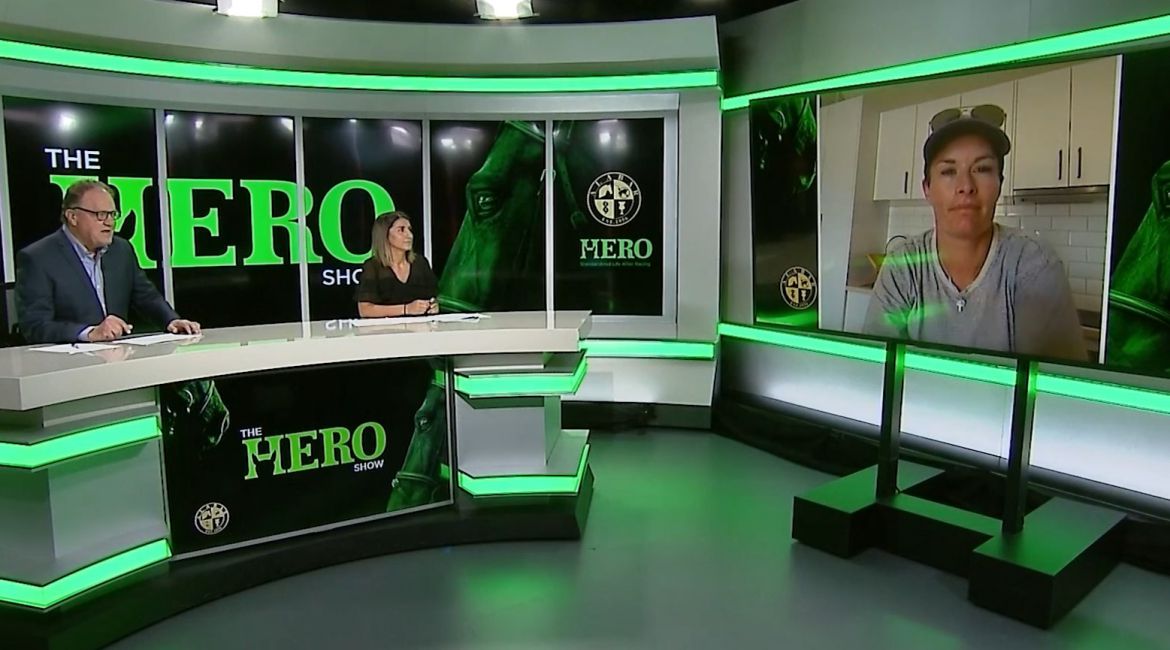 Victoria's leading trainer has retired four horses into the HRV HERO program, who are now in the hands of retrainers en route to new homes and careers.
Emma Stewart, winner of the past seven state and metropolitan training titles, featured in yesterday's airing of The HRV HERO Show to talk about Big Bad Bruce, Pandering, Raven Prince and Diesel, who are moving on to their lives after racing.
"We've always been big supporters of rehoming our horses after they've finished racing," Stewart told show hosts Andrew Bensley and Kima Frenning.
"We hit a bit of a hiccup early on in the HERO program because the main problem we have is a lot of our horses are gelded late, so they are quite colty.
"This time around I think everything's a lot more professional, they are all getting vetted, they are going to retrainers who are far more experienced and quite capable with colty horses."
Big Bad Bruce has nine starts, won twice and had five placings, but "his career was cut short with injury, it was one thing after another with him", Stewart said.
"He's an absolutely stunning horse to look at, he's well mannered. He was gelded late, so he's pushy, but I think they are doing a great job with him and I think you will see big things from him."
Pandering (pictured) was also very successful on the track, winning five of eight and more $100,000 in stakes but broke a sesamoid, which brought his career to a premature close.
"He's a beautiful individual," Stewart said.
Diesel looks like he'll make a "beautiful show horse" and Raven Prince – a brother to Phoenix Prince – was unraced but "has a lovely nature" and is "willing to please".
Their progress can be followed in the Horse In Training section at hrvhero.com.au.
TO SEE EMMA STEWART ON HRV HERO WATCH BELOW: