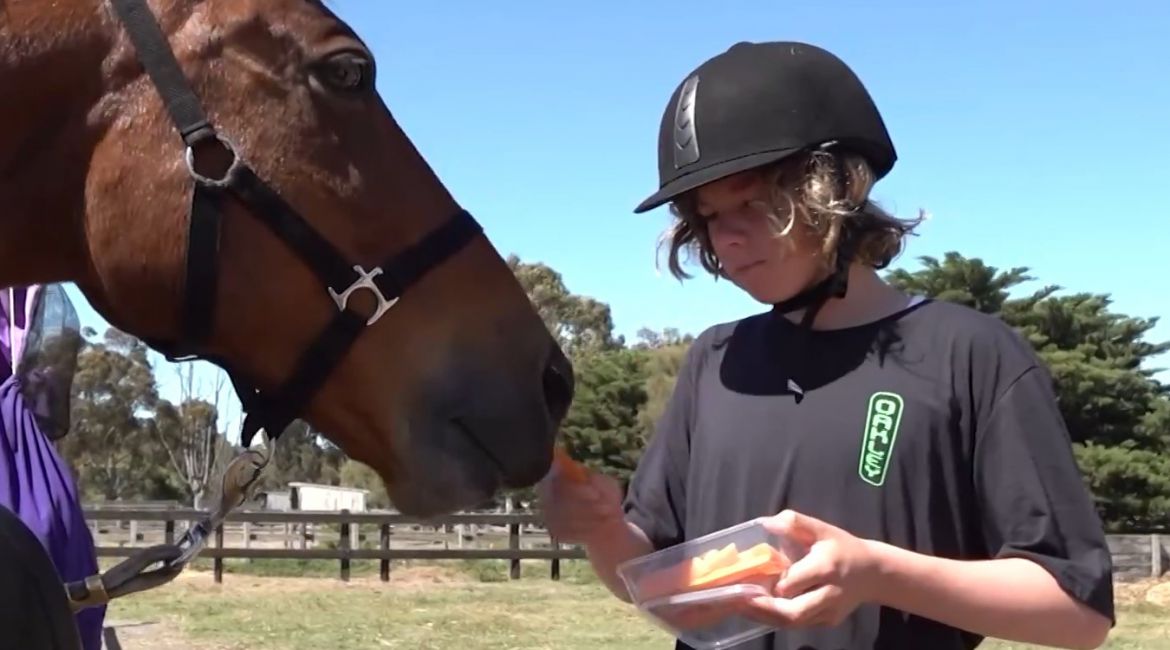 Calm and kind standardbreds are changing young lives in a special partnership between retired harness racehorses and Riding for the Disabled Association of Victoria.
Fiona Orr, president and coach at the association's Oaklands centre, said their three standardbreds – Stuart Little, JJ and Samson – had formed unique bonds with students.
This was celebrated in the latest episode of The HRV HERO Show, which focused on the connection between Samson and 13-year-old Ben.
"Ben rides Samson, he's autitstic and has developed a really special bond with Samson," Orr said. "They get on really well and have formed this trust with each other. It's really nice to see."
Ben's mum, Sen, said Samson was "just phenomenal the way he interacts".
"His temperament is so calm, so relaxed, easy going. They complement one another quite well."
CLICK BELOW TO ENJOY: