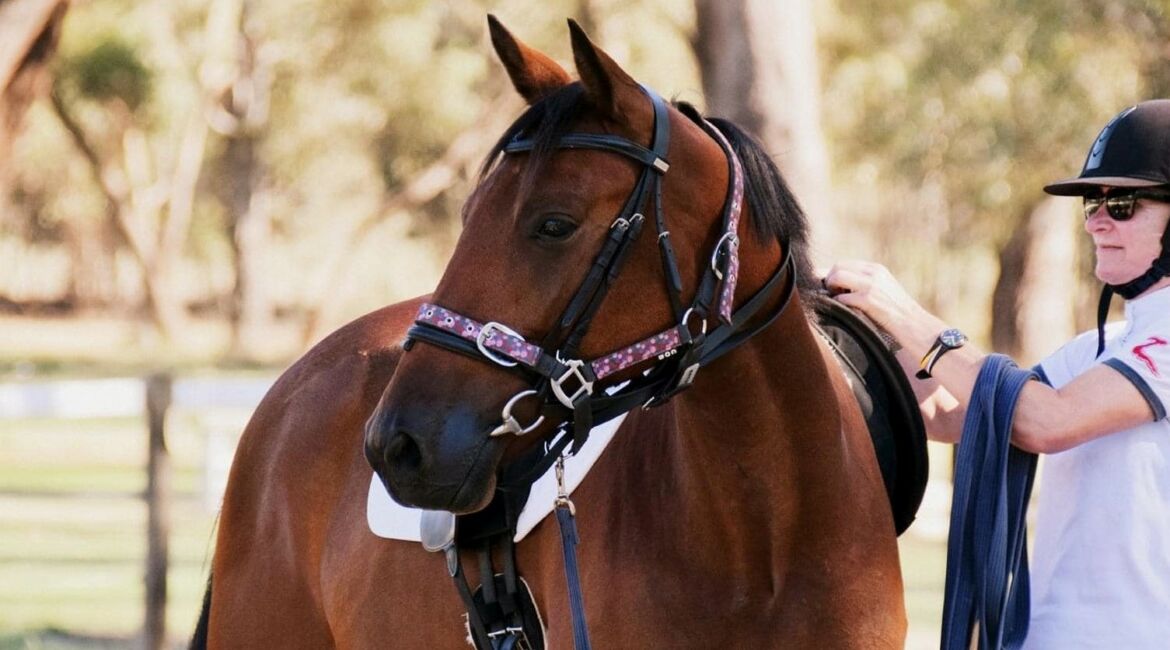 So, I'm a bit of a legend in my own lifetime, a former NCAS level coach and elite level eventing rider with Olympic ambitions.
My claim to fame was starting in the cross country in the bucketing rain and gum boot sucking mud at the Melbourne horse trials behind Andrew Hoy.
The crowd enthusiastically cheered as Andrew took off from the starting box, then rapidly dispersed when I entered, a complete unknown, soaking wet and bedraggled rider.
I then went on an adventure to the UK and trained at an exclusive competition stable.
My next claim to fame was at an event in the heart of the English midlands, with the announcer's loud and cheery words accompanying my show jumping round "she found her way here all the way from Australia but can't find her way around this course". The crowd's raucous laughter followed.
I was a very embarrassed unknown rider.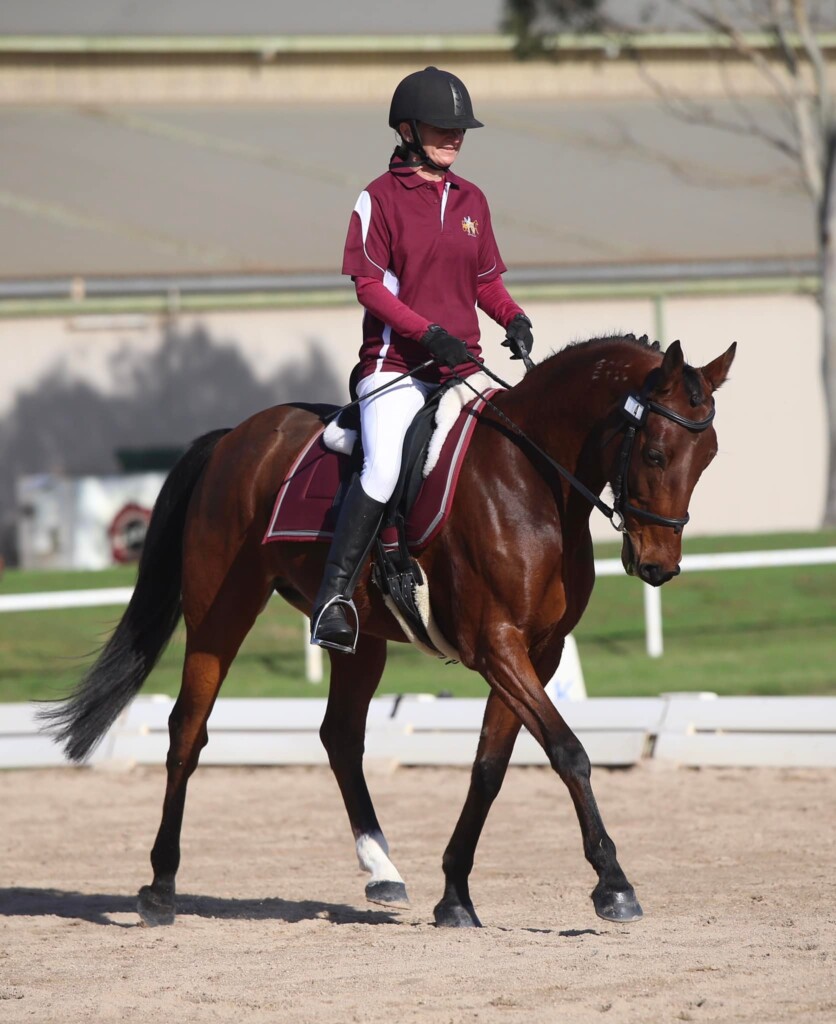 Unnamed and Unraced.
Roll forward some thirty years and I needed a new horse! Not one that was going to skyrocket me to the Olympics (still a legend, in my own imagination!) but an all-rounder, a safe, reliable, versatile equine partner, my heart pony.
Enter the standardbred straight from the fabulous harness training family of Danny and Mel Thackery – a plain little bay 5-year-old 14.2hh gelding by Art Major and Fantastic Arden.
Unnamed, unraced, and unknown, just like me. Had to be a perfect match didn't it?
My 12-year-old daughter promptly named him Yoshi Dynamite. It's a good thing her sport is not horse riding otherwise we'd be fighting over him. Yoshi is just an absolute delight! I started him under saddle which he took to without a blink of his hairy brown eyelid. After less than 3 weeks under saddle, Yoshi won the Foundation Ridden class at his first show, the Team Teal Standardbred Spectacular, in a big class.
Yoshi then placed in two dressage events and completed two endurance rides with perfect health ratings and a fabulous heart rate. I have definitely found my all-rounder.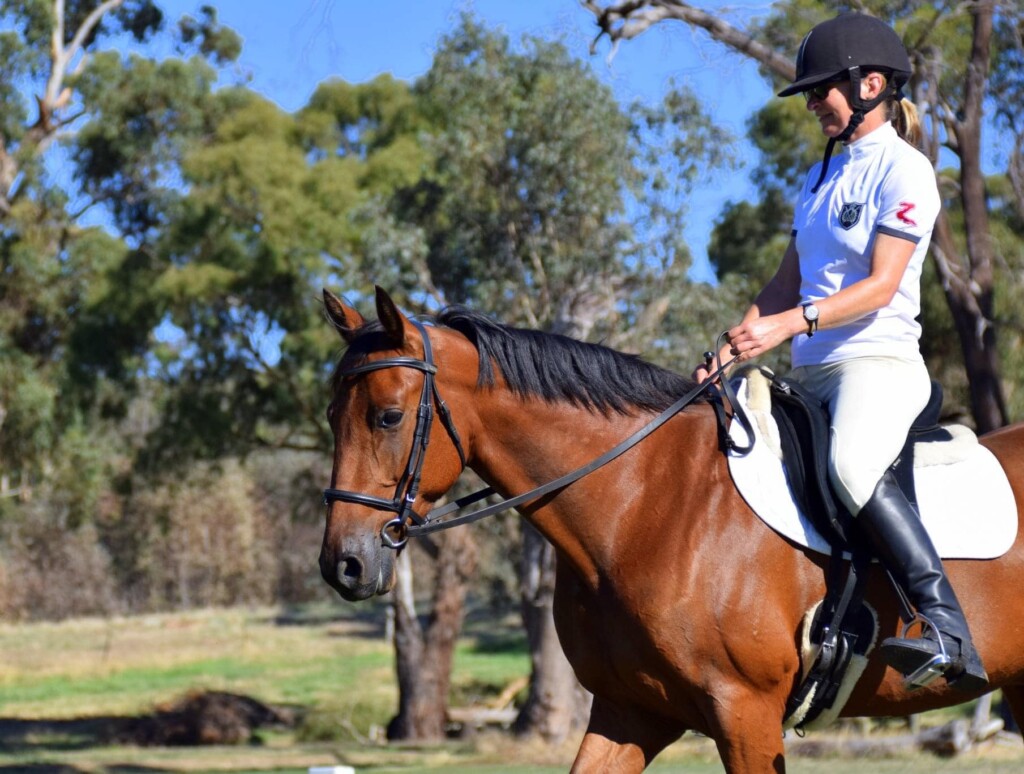 This season, with more time under his belt and a focus on developing and establishing his canter, I will partner Yoshi in many more events including endurance riding, open showing, HRCAV showing, dressage, combined training, 3PE and even horse trails again. He's little but he can jump!
It's all very exciting and Yoshi's reliability, genuine try-hard attitude and happy positive work ethic has given me such a renewed enthusiasm for riding.

Yoshi has renewed my enthusiasm so much that I founded a HRCAV club locally, Goldfields Standardbred Riding Group, with three other wonderful standardbred riders.
So, if you are looking for a horse, think about Team U (you!)
Reignite your enjoyment of riding and grab yourself a standardbred, because there is nothing standard about them!