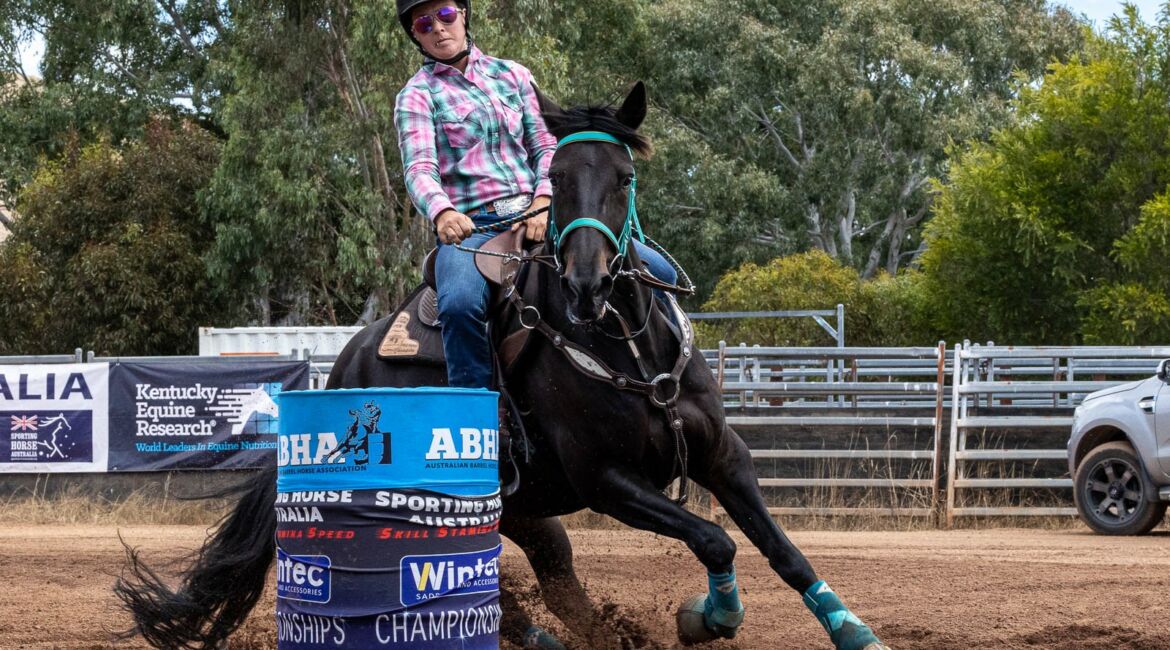 From the barrel race to show ring, some seriously talented standardbreds stepped out last weekend, holding their own in Open classes and proving the athleticism, beauty and versatility of this incredible breed of horse.

The race was on at Waubra over the weekend, with the SHA/ABHA Mega Waubra Weekend attracting several standardbreds to turn their hoof to fast-paced events.

Featuring both Open classes and those connected to the Hero Series award, where riders earn points to determine an overall Best Performed Standardbred across a season, the athleticism of the standardbred was on display across the event, which was dubbed by attendee Ruby Ruckwood the "ultimate thrill on a standardbred".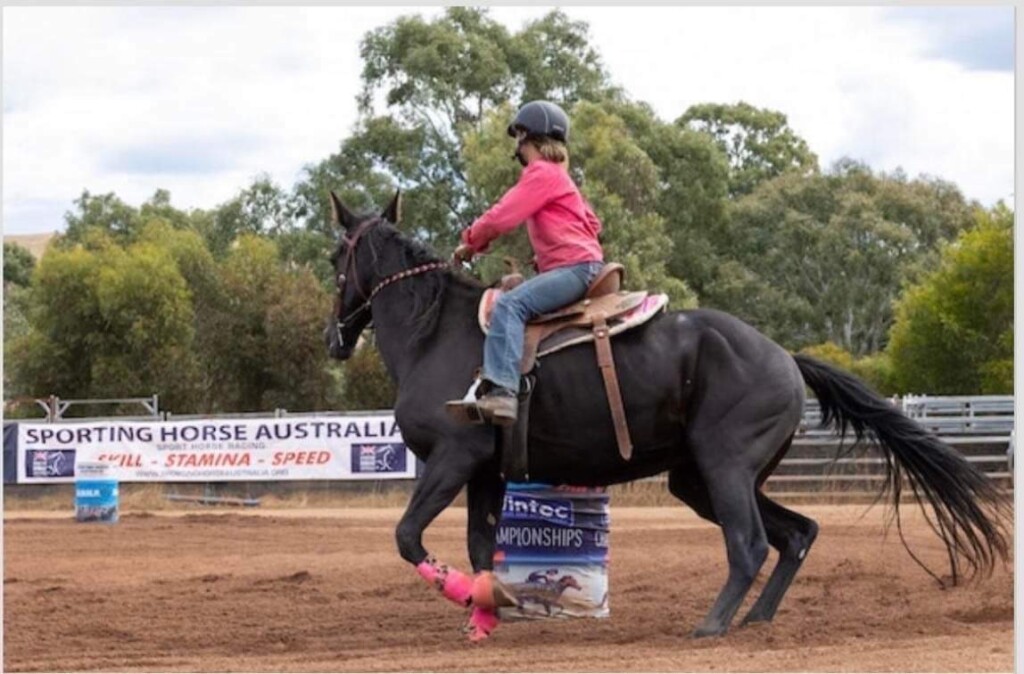 Handy horsewoman Kendall Laker, was elated with her standardbred's performance.

"I had a great time at Waubra with my mare, Dream In Colour", Kendall says.

"I couldn't be any happier with my girl, especially after having had limited work over the past two months, coming back from an injury!"

"We ended up running a personal best with a 20.292 and  also ended up coming third in the Hero Barrel Race".

Up-and-coming young competitor Jess Barraclough had a fantastic time at the Waubra event.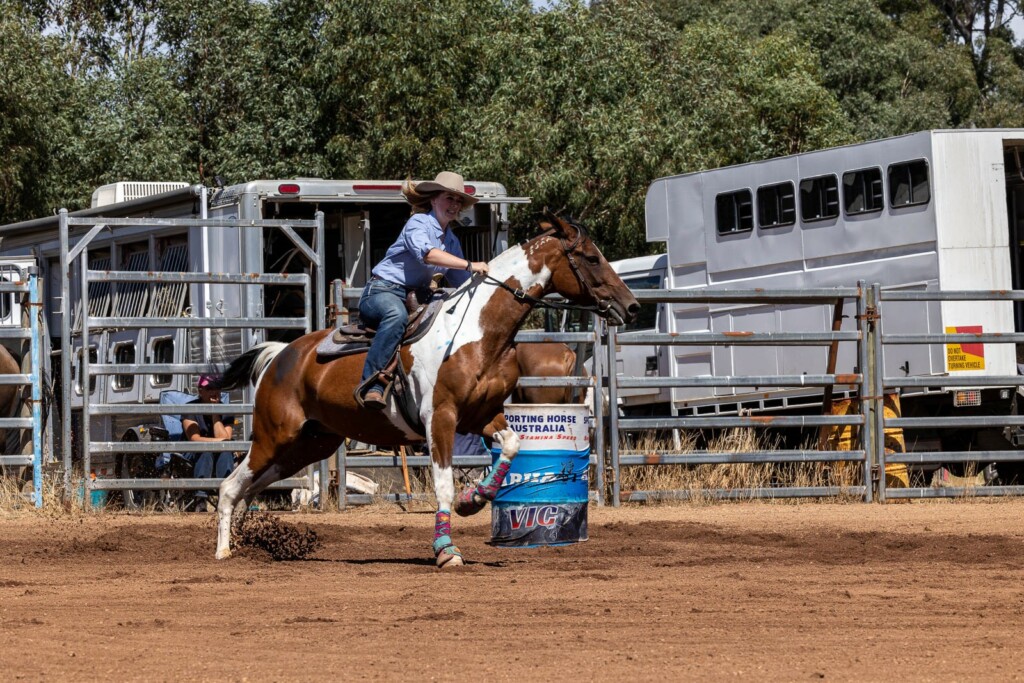 "Shadow Spar and I went extremely well and I am so proud of him", says Jess.

"Although we may not have placed in every event, he still ran his heart out getting a personal best time in the Pole Bending and second in our Hero Series class.

"The highlight overall would be the fancy-dress class, where we dressed up as Racing Stripes and won the Junior Best Fancy Dressed award".
Hero Ambassador and seasoned Sporting competitor Kylee Paull and her talented standardbred Whiskey Business, known to his friends as Minty, demonstrated the competitiveness of the modern standardbred on an equal footing to other performance breeds of horse, by winning classes in large fields of experienced competitors.

"It was fantastic to see the Hero barrel race at the SHA/ABHA Mega Waubra Weekend supported so well, with some up-and-coming stars of barrel racing", says Kylee.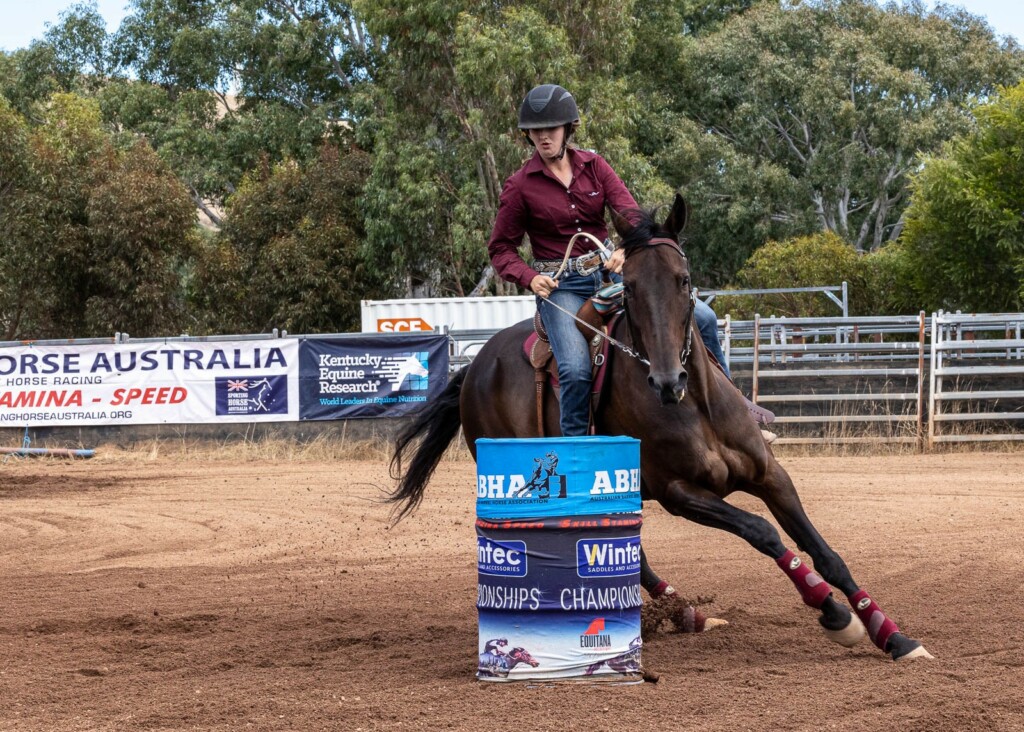 "Competitors in the Open and Junior sections should all be very proud of their achievements.
"Minty and I placed first in the 3D, up against about eighty-five competitors in the Open section. I'm very proud of him, to put together two great runs!"
Additional to the fun and thrills at Waubra, there were several shows held across the weekend which supported standardbred participation.  

Cindy Kaiser, owner of Hero Retrainer KARH Equestrian graduate Prada, had a great day at the Warragul Agricultural Show. "It was Prada's second show ever and first with me as her owner/ handler", Cindy explains.

"Although it was quite windy, Prada was good to handle and settled quickly upon arrival.

"The classes were small in the breed sections, but participants included some stunning Royal Show quality horses.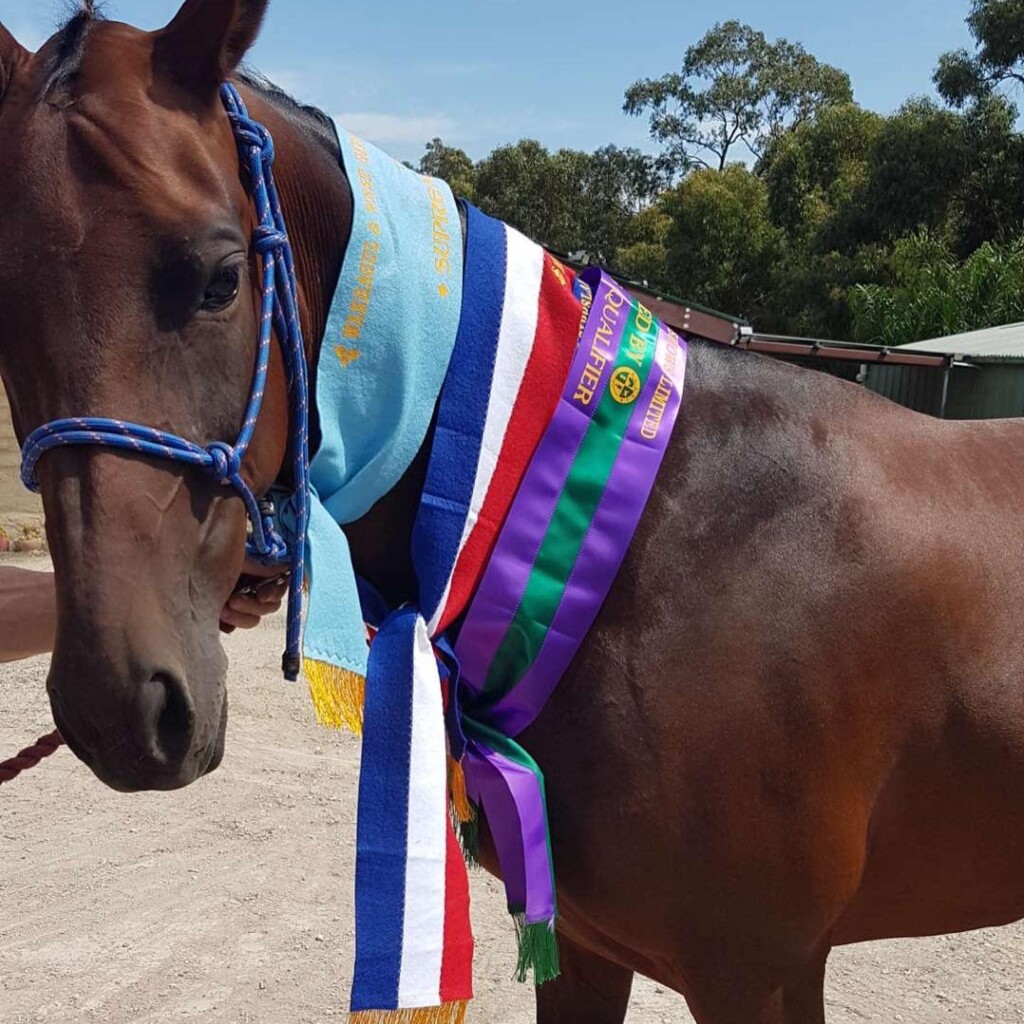 "It was a thrill to win Champion Mare, Supreme Champion Standardbred, along with the Alabar Hero Series qualifier sash and a cash prize!"

Across town, in Colac, young Hannah Humphries and her mare Bubbles made their competition debut, cementing their bond and bright future together.

"Hannah and Bubbles have been a partnership for just over a year and the Colac Show was the girls' first outing", explains Hannah's mum, Shae Callahan.

"We weren't sure how Bubbles would cope with the other horses, as she can be a very sassy mare.

"She handled it like a pro, loading loaded up in the dark, standing nicely at the float and handling the atmosphere so well.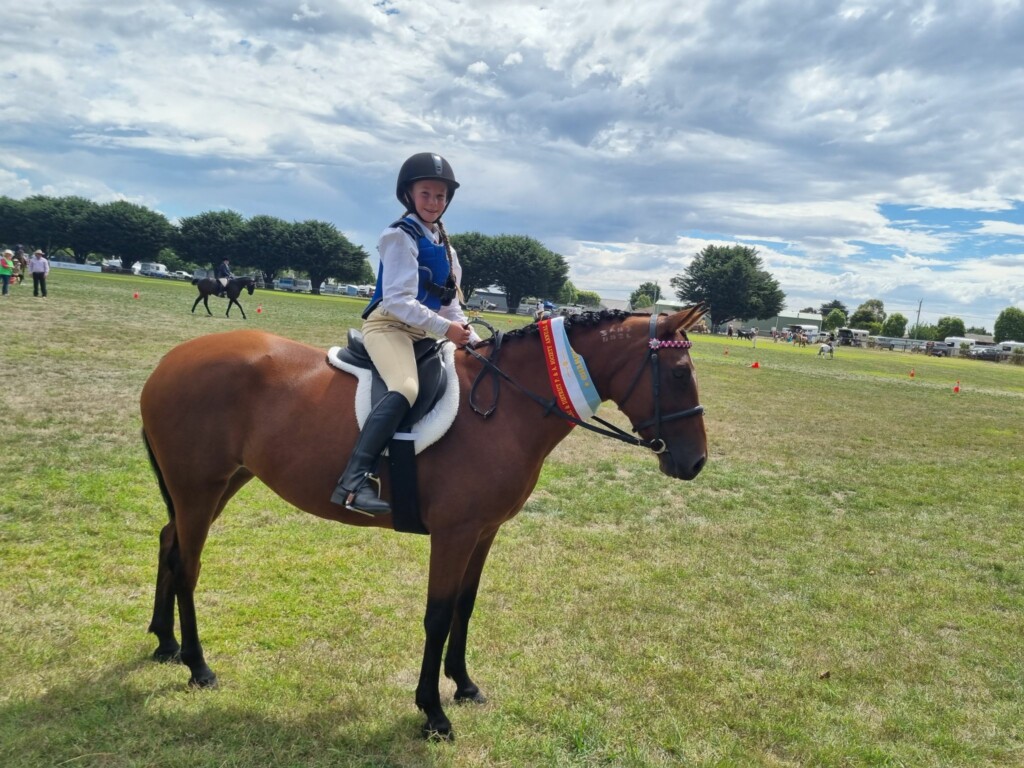 "Hannah, who turned ten on Friday, was only going to do the led events in the Novice Ring, then the Led and Foundation class in the Standardbred Ring. Bubbles was so calm that Hannah wanted to ride in the Novice Ring too!

"We literally chucked the saddle on, threw Hannah aboard and she went straight into the ring without warming up, then got the win!

"Hannah ended up entering ten classes for ten ribbons, including two Champion sashes (Led and Ridden Standardbred Mare), six firsts, one second and one third.

"After the event, Hannah was ecstatic, calling Bubbles her 'champion'".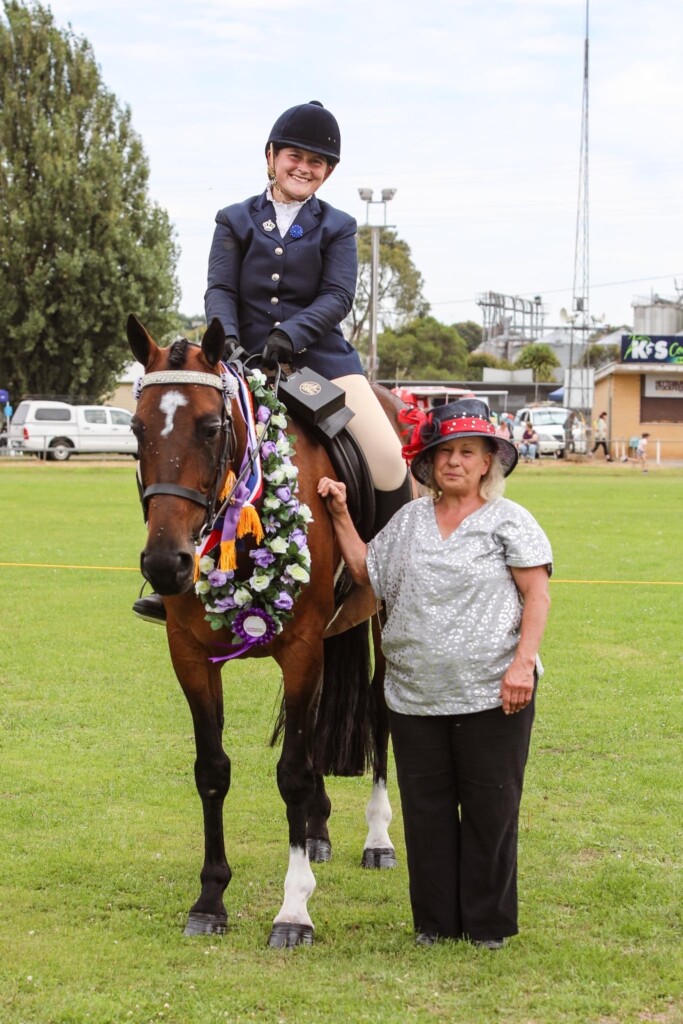 Sharing a successful day at the Colac Show was Casey McCulloch and her standardbred Heza Cracker, who were awarded the Champion Ridden Male award in the Standardbred Ring and qualifying for the Hero Alabar Series Final.

Success at Colac came just a day after having an 'absolute ball' at the Heytesbury Show, where the pair brought home the Supreme Led and Ridden Standardbred awards.

"Crackers never fails to amazing me and it's even more rewarding getting out there on a horse that everyone doubted and proving to them just what they can do!" Says Casey.

Tune in later this week, as we celebrate more standardbred success and adventures, via our ongoing 'Weekly Wrap' standardbred event coverage.