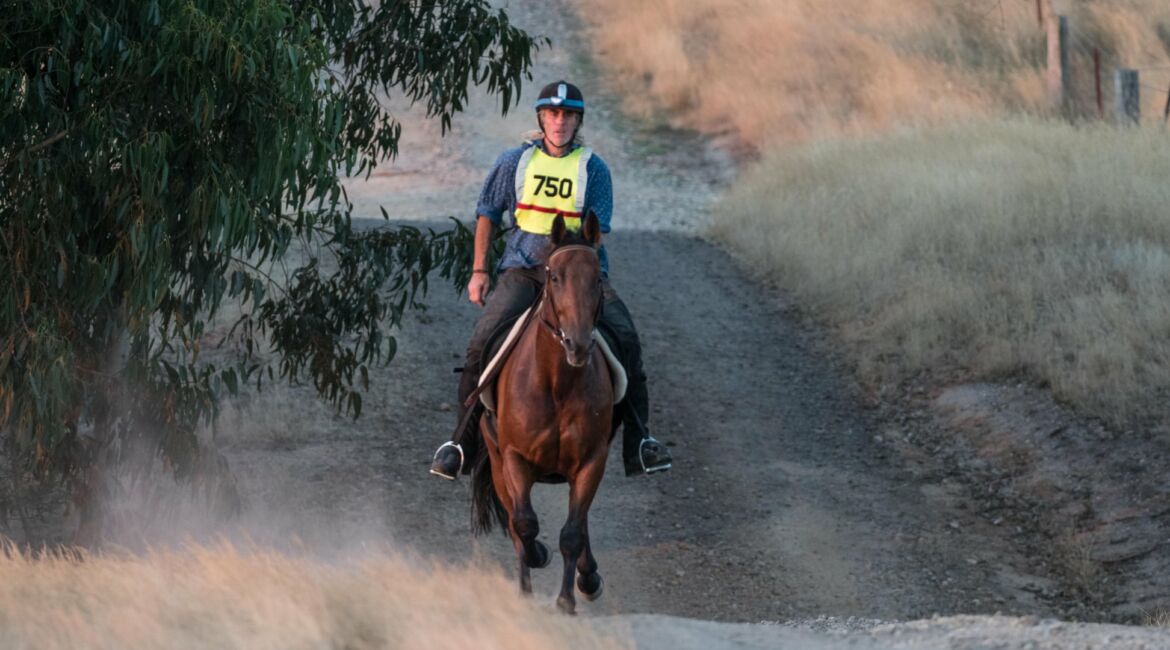 Mr Brown came into our lives in 2013. He had a few races, but didn't do that well. Originally Mr Brown was to be my horse, but when Jenny met Browny she made me swap horses and so I had hers. I lost Jenny to breast cancer in 2018.
Browny was as green as grass when he arrived. I was advised to just "get on him like I'd stolen him and ride". He was Jen's project, as she was the horseperson and I could just manage to put a bridle on.

Browny and Jenny's relationship was a beautiful thing to watch. Every day she worked with Browny on the ground and then in the saddle. We all rode for miles together. It was a wonderful time and the reason we moved from inner Melbourne to our own patch of land. When Browny and Jen fought, they really fought. He used to try her at every chance. He would charge around the paddock, nose on the ground, snorting and pigrooting in total naughtiness. Jen's answer was to get some wine, a chair and a book and set herself up comfortably. In no time at all, Browny wanted to know what she was reading and they were back to cuddling.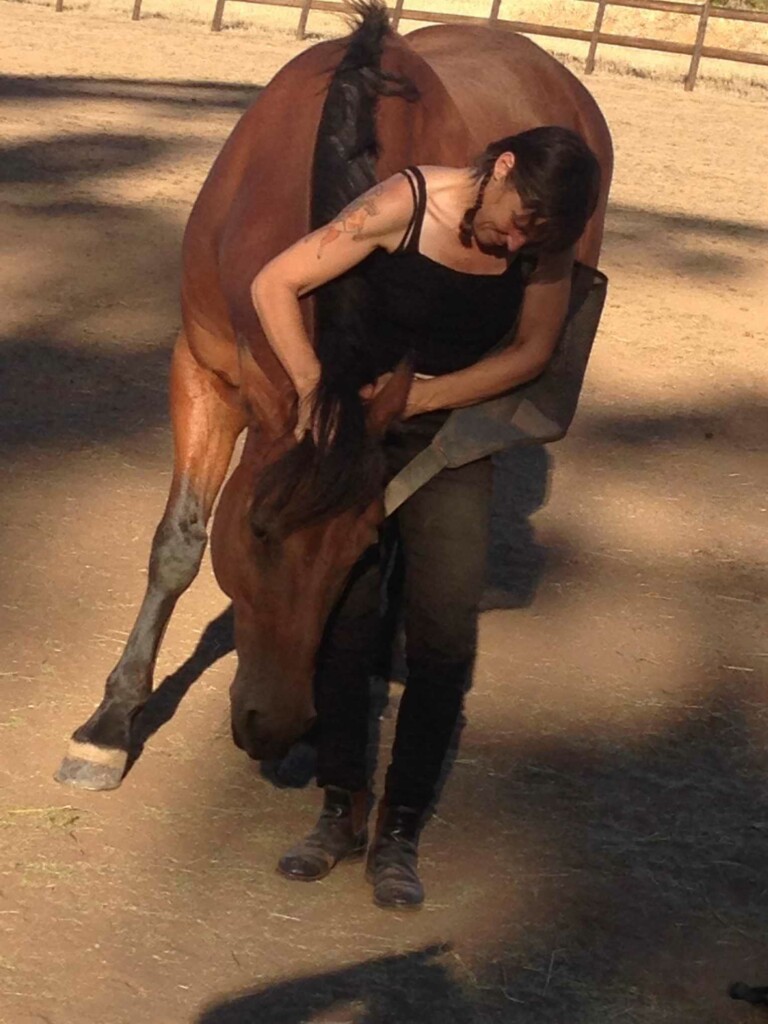 Jen rode Browny until she was too weak to stay in the saddle. He knew and he looked after her with every step.

After I lost Jenny, our horses sat in the paddock for a long time. I couldn't ride; it was too sad for me. Then Covid hit and I sold my horse, as I couldn't afford to keep two. I kept Browny because she was Jen's.

My neighbour, Heather Stuchbree, is an endurance rider. She suggested I should come out for a ride with her on Browny. Our first ride was hectic; he tolerated me because I had the carrots, but he was Jen's horse. Heather took me right out of my riding comfort zone and Mr Brown and I started our journey together. We did our first 40km ride together in June 2021. We completed three rides in a season interrupted by Covid, with our third ride being our first 80km event. By then, we were both hooked.

Browny thrived on the occasion and I set us goals. 2022 saw us start to place in the Heavy Weight division. We also picked up a couple of Best Conditioned Horse awards, before finishing fifth overall for the season.

Mr Brown became a competitive endurance horse. We have consistently placed high in the field whenever we compete and won the Moyston 100km Endurance Ride, where Browny was also awarded the Best Conditioned Horse at the end.

Recently, Browny was awarded the Best Performed Standardbred award, sponsored by Harness Racing Victoria's Hero program, at the Ararat Endurance Ride. For this season, we are currently sitting in first place in the VERA tally for One Horse/One Rider and second in overall points.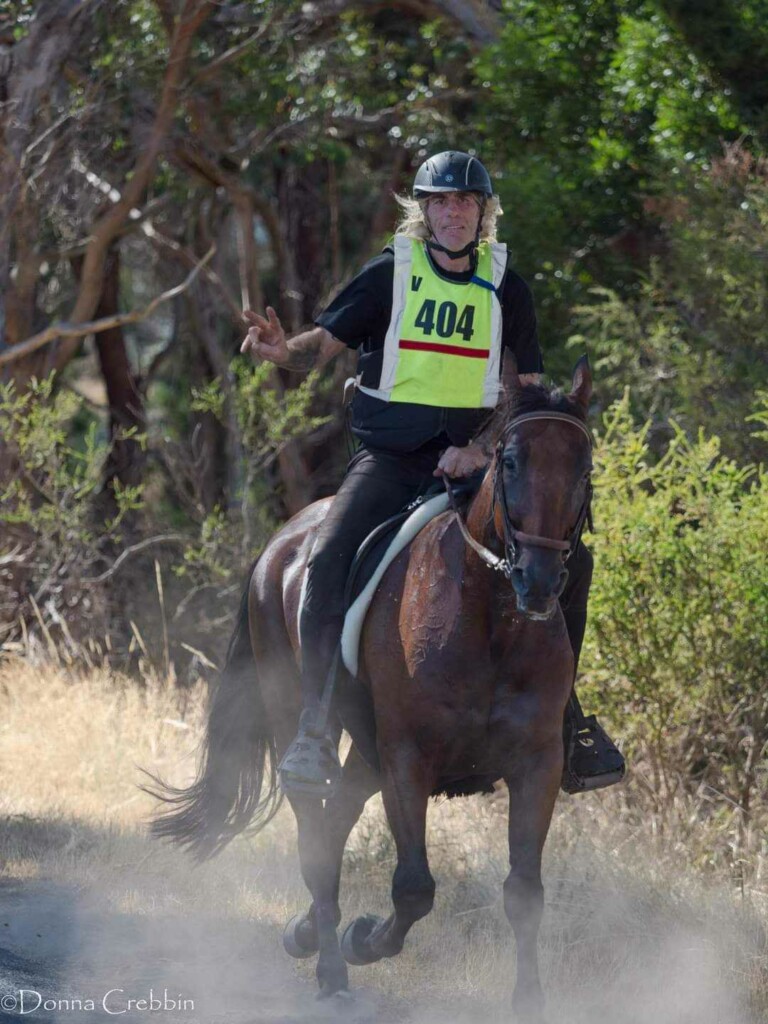 Over the past couple of years, I have received much support from the endurance community and valuable guidance on all things horse from my friend Heather Stuchbree.

Browny and I have become a real team together and he makes me so proud and grateful. Standardbreds are in a class of their own; sensitive, intelligent, kind, willing and gentle horses.
I have a special relationship with Mr Brown and I know the reason for all this is because Jennifer rides every step with us. All I have really done is copy what she would do.

Mr Brown and what we do together gave me purpose and a reason to smile. I wake each day to him looking over the fence watching for me to surface. He is special and I am so grateful for him.