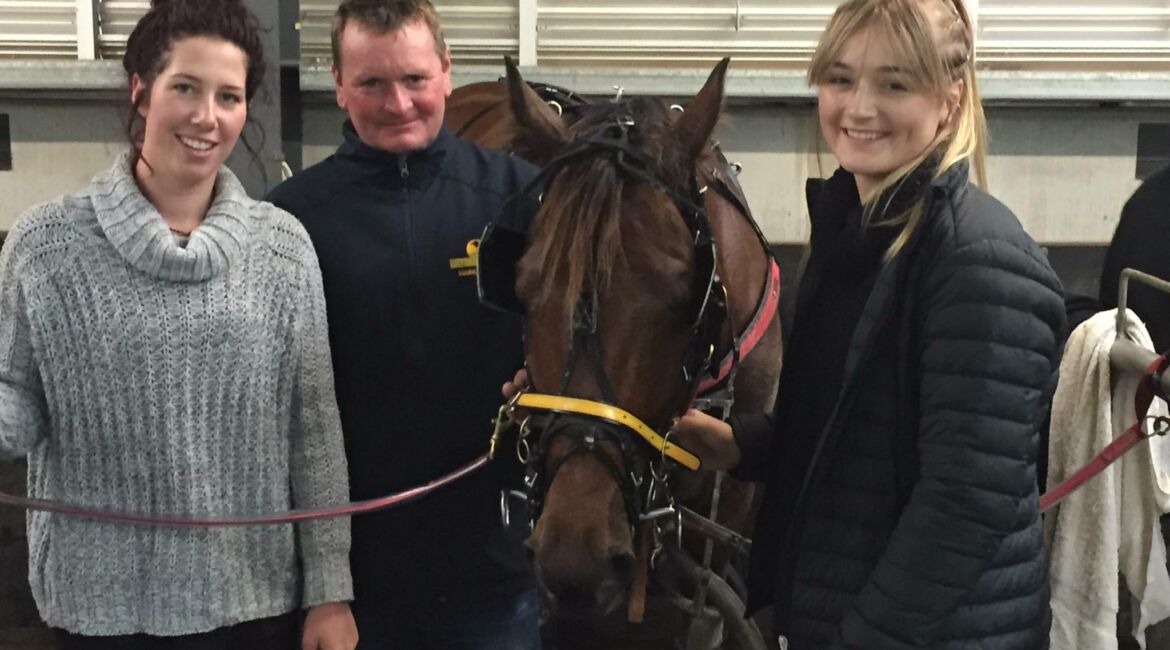 With a legacy spanning across generations, the Turnbull name is synonymous with greatness in harness racing circles.

A quick Google search yields dozens of articles about various members of the Turnbull family, dating back to AD (Tony) Turnbull's incredible run with Hondo Grattan, with the pair winning the Inter Dominion two years in a row, a Miracle Mile and Australian Horse of the Year in the mid-70s.

More recently, AD's children and grandchildren are being celebrated for their accomplishments in the sulky, including Abbey Turnbull who turns heads at the track not only for her skills as a reinswoman, but also as the spitting image of her grandmother Shirley Turnbull (AD's cherished wife and a harness icon in her own right).

As is often the case with modest achievers, what is lesser known is the impact the Ridgefield Park team – a family operation run by AD's son Craig Turnbull – is having on the lives of countless standardbred horses facing retirement from harness racing.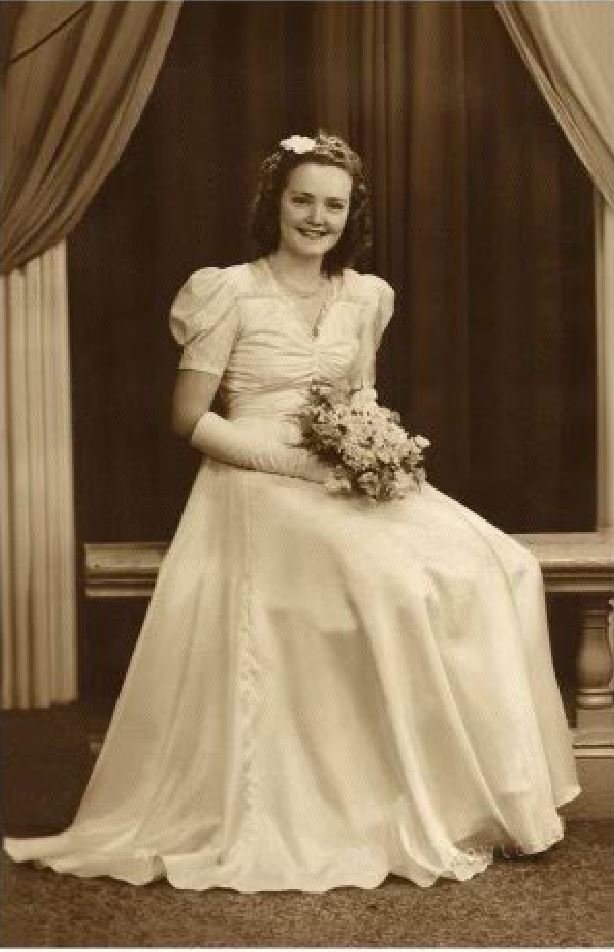 For some decades now, Craig, working alongside his partner Rebecca (Bec) Cartwright, daughter Abbey and long-time team member Maddie Ray, has been committed to the lifelong welfare of the standardbred; both those within their own operation and also extending support to racing peers.

Always destined for life in harness racing, Craig grew up wandering the family's Bathurst paddocks in nappies and followed a natural pathway, as did most of his five siblings, into work as a full-time harness trainer.

A skilled horseman with a tendency to shy away from the limelight, Craig has been quietly honing his craft over many years as an owner-breeder-trainer.

Craig's affinity with horses has been passed down to his daughter Abbey, who initially focused her equine pursuits in the saddle.
Working tenaciously up through the pony club levels, Abbey developed a penchant for eventing and ranked in the top four pony club event riders nationally six years in a row.

"Her experience in the saddle has helped to make Abbey such a kind driver", explains mother, Bec.

"Abbey gets along with everyone and her years in pony club have really helped her to transition to her work on the track".

It was through the friendships formed at Abbey's pony club rallies and events that the Turnbull family were able to make connections with people looking for safe, quiet riding horses.
With standardbreds known for their gentle temperaments and the family having many contacts involved in harness racing, the Turnbulls have facilitated the rehoming of dozens of standardbreds into equestrian homes over the past few decades.

Some of the most cherished rehoming stories are not those focused on flashy competition successes, but the moments of stability and healing shared between standardbreds and their new humans.

"I had had a pretty terrible run of horse-riding accidents and my confidence was beyond shaken. I wasn't sure there was any coming back from it all", explains Ashley Davies, a rider once from the same pony club as Abbey Turnbull.

"Abbey's mum Bec told my mum one evening that she'd found my next horse. Of course, we trusted Bec's word and sure enough Tychee, who raced as I'm Outtahere NZ, was the perfect fit. Not only has he always keep me safe, he has made me fall in love with riding again.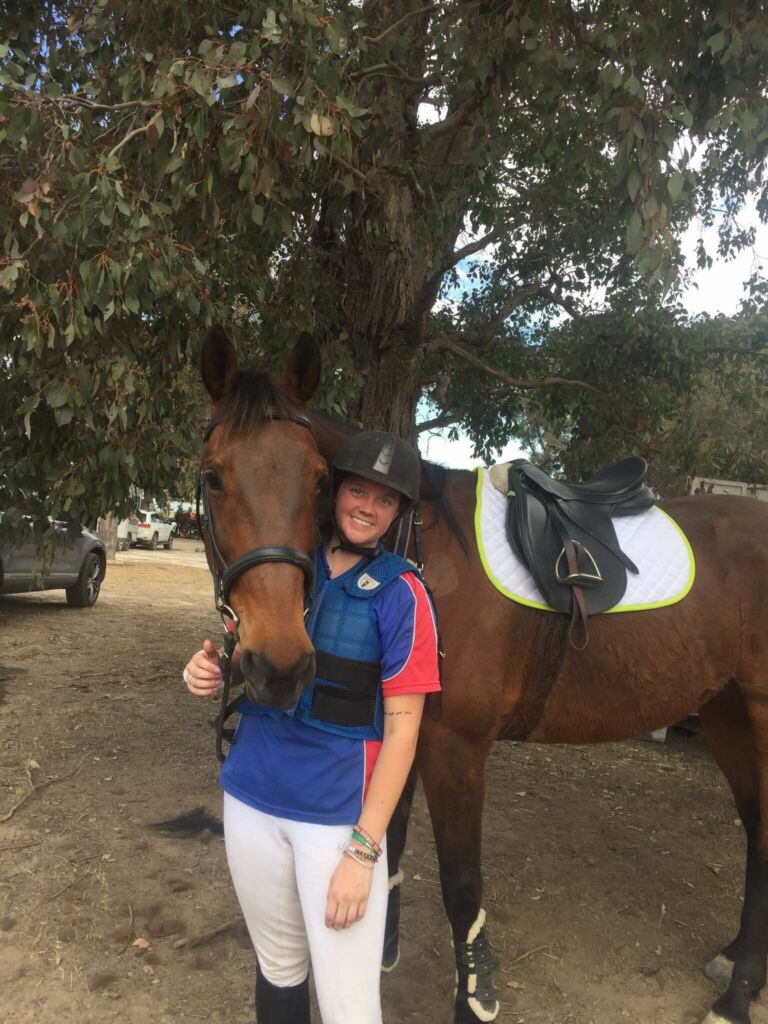 "I returned to pony club and I finally began competing. Tychee has the kindest heart and is so honest. This guy can truly do it all.

"Ty also got mum back on the competition scene after many years and has even gone on to a beginner that was in desperate need of a horse and he is consistently taking care of her.

"All I can say is how thankful I am for the Turnbull family; they brought us together and I will always be so grateful for that".

The excitement surrounding standy adventures beyond the track is shared between the riders taking on rehomed standardbreds and harness racing connections alike.

"When you build a bond with a horse and their racing career ends, it's great to see other people go on and form their own relationships with them", Abbey explains.

Some horses play a special role in their harness stables, be this chalking up meaningful wins or simply taking care of a developing reinsperson.
This was the case for Ridgefield Park stable favourite Fifty Shades (aka Hector), who partnered with Maddie when she was just starting out as a driver.

"It's such a special moment to be able to give a beautiful future to a horse you've bonded with, who's rewarded you so much through racing", Maddie explains.

"It's even better when you get to keep in touch with them and follow their journey after racing, to see how they develop as a riding horse and the love they experience in their new home".

This was certainly the case for Hector, who went through basic retraining after the decision was made to retire him from racing and then on to find an amazing home with skilled horsemen Dan and Brian Lamb.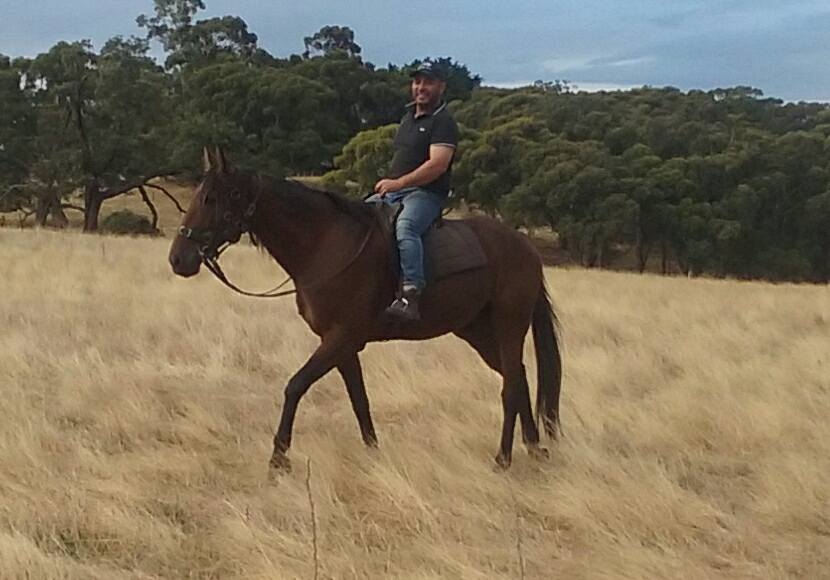 "Hector is a gentle giant who likes plenty of attention", says Brian.

"We've done a lot of overnight camps in the bush. He took to that and trail riding like a duck to water.

"It's so great to see the standies being rehomed after racing. Hector keeps company with my twenty-seven-year-old standardbred Okey and I recently acquired another off-the-track standy, Charlie, to pair with Hector in harness. I'm hoping to get set up to do a month-long journey with them at some stage".

The Ridgefield Park team have maintained a commitment to ensure that their racing retirees find the perfect home, uniquely suited to each horse's temperament, abilities and soundness upon retirement from racing. Retirees are turned out into spelling paddocks (affectionately known as 'the home of the paddock puffs') at the Turnbull family's Tatura farm and given the time to let down from racing and recover from any niggles.

"We identify the horses who will be good riding mounts, in terms of temperament and soundness, which we know from experience. We don't like to push things if we're not sure", Bec explains.

"We're very fussy where they go. The right home tends to come along, we just have to wait for that perfect fit.

"Whenever we rehome a standy, we tell the new owner that if doesn't work out the horse can come straight back to us, no questions asked. You know that if the person isn't happy then the horse isn't going to be happy and so we protect everyone from that situation.

"Some horses might come back five years later; it doesn't matter, we just want the best outcome.

"Abbey and Maddie ride some of our harness horses as part of their training. It helps to strengthen the horse over the back, as well as setting the horse up to be in a really good position to be rehomed once they're finished racing.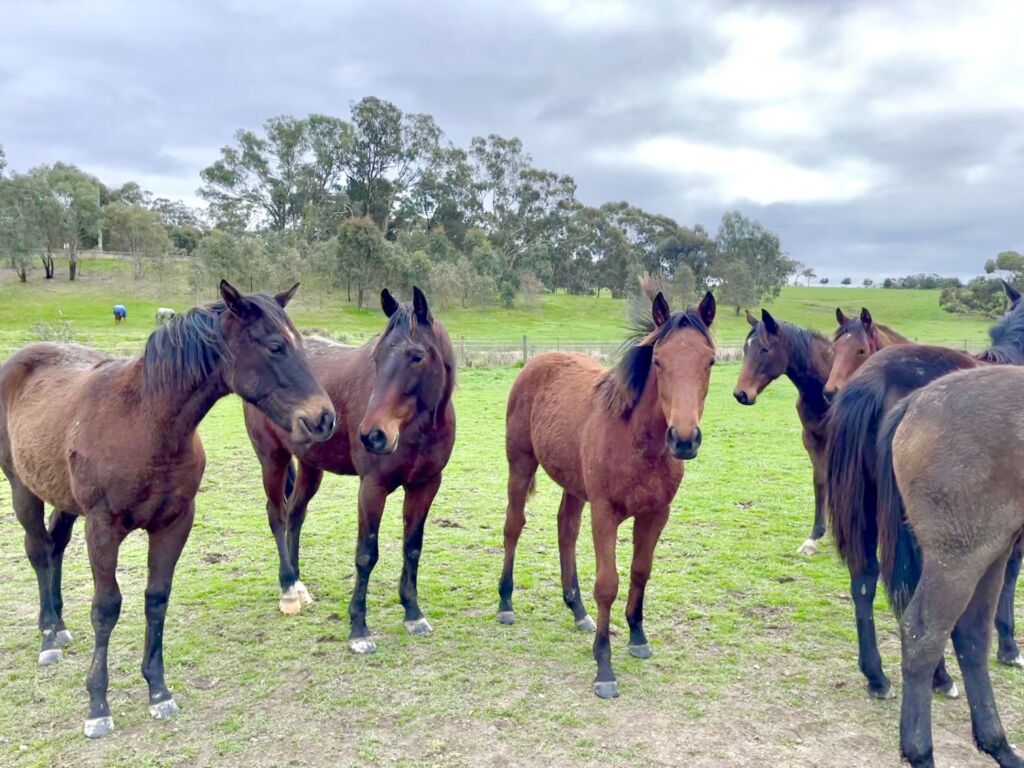 "We've had many horses go on as riding mounts, as well as finding homes for the ones best suited as nannies, either for private homes or to thoroughbred studs".

One of the studs grateful for an ongoing relationship with the Turnbull family is Yarran Thoroughbreds in Seymour.

"I've had standardbreds as both nannies and riding horses at home in New Zealand and I think they're the most versatile and underrated breed around", explains Yarran Administration Manager, Leigh Stokeld.
"When we had the need for a new nanny for our weanlings at Yarran, it was a no brainer – I had to reach out to the local standardbred community.

"The Bec and Craig very kindly gave us their retiree Moby and we also have another standardbred here named Duke, given to us by one of Bec's friends. Both are young, gentle and easy going, but unfortunately unfit for riding due to previous injuries. They are completely paddock sound and thriving in their new environment; they make daily tasks with our young stock much easier for us and less daunting for the babies.

"Whilst giving Bec an update on Moby and thanking her profusely for allowing him to become part of the Yarran family, I mentioned I was looking for a riding horse in future. Unexpectedly, she had one in the paddock – so here I am with yet another! Dusty has been a dream to do anything with and we have such a great bond already.

"I am beyond grateful to the Turnbull family and what they've done for us. They put everything into these horses and care so deeply about them, not only whilst in their stable but during their life after racing as well'.