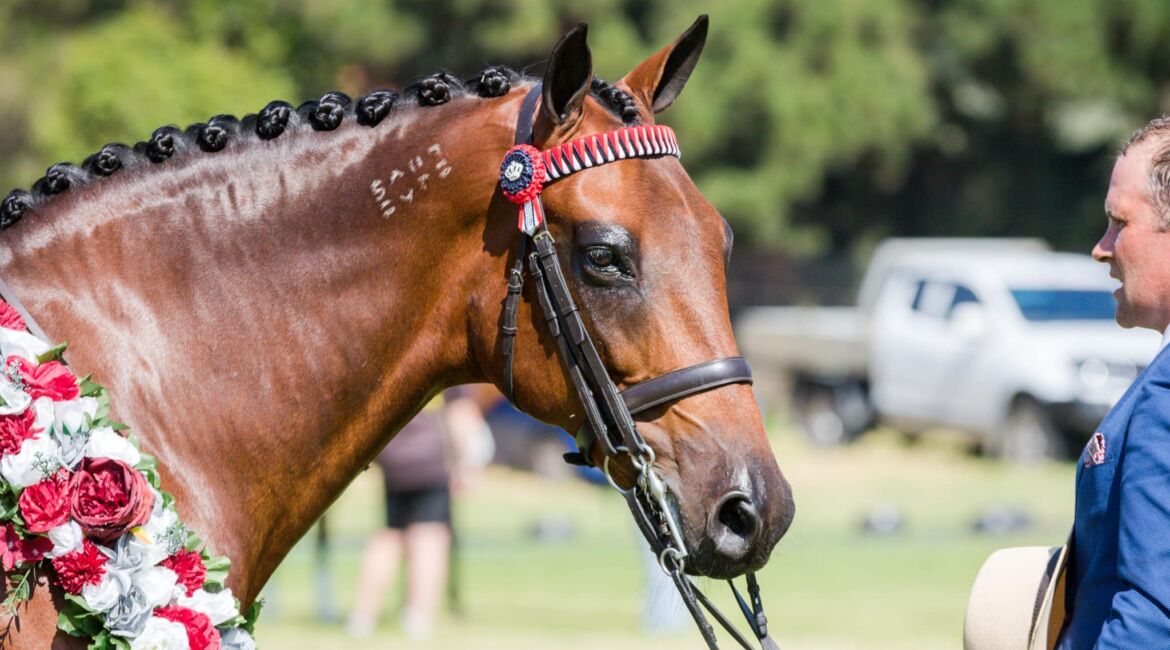 Rounding out a tremendous show season, this year's Hero and SPPHAV Barastoc Horse of the Year (HOTY) Standardbred Ring attracted competitors from around the state to vie for titles in one of Victoria's most prestigious showing events.

Eighteen beautifully turned out standardbreds participated in the HOTY program, with entrants demonstrating the outstanding quality of the modern standardbred; both on and off the track.

"Judging the Standardbred Ring at Barastoc was a highlight", said experienced show judge Jodie van Breugel.
"There were some wonderful examples for the breed, who were also a credit to their trainers.

"A number of standardbreds who presented would hold their own in open competition and also the dressage ring. With their quiet temperament and trainability, the breed is one to seriously consider.

"The future for Harness Racing Victoria's Hero program, and standardbreds more broadly, looks bright, with so many lovely horses taking on a different path after racing".

Jodie's job was certainly a difficult one, with a strong field of contenders called in for Champion and Supreme line-ups.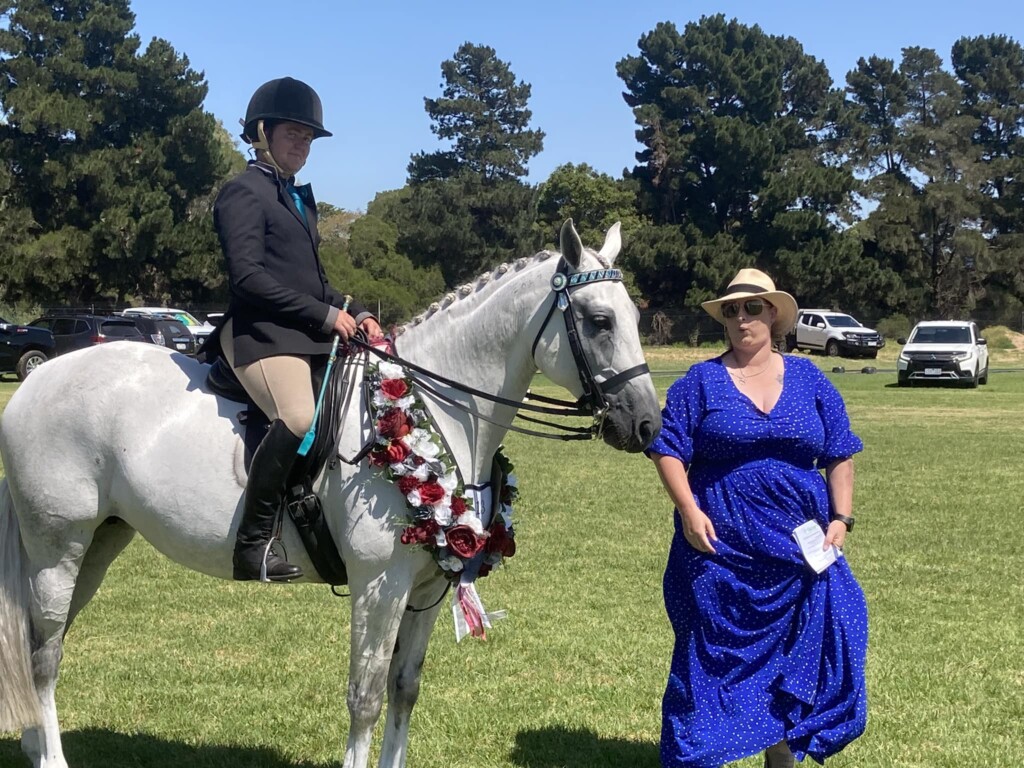 The Supreme Led and Ridden classes were hotly contested between Kasbah Kid and Mazzas Delight, with Kasbah Kid claiming the Led and a Mazzas Delight sashed with the Ridden.

"It's always great to be a part of the HRV Hero and SPPHAV Barastoc HOTY Standardbred Ring. This year was no exception", said Mazzas Delight's owner, Kylie Gleeson. 

"There were so many beautiful horses out there representing the breed and doing standardbreds proud.   
"Our mare, Mazzas Delight, Ridden by Sebastian Ballamy of Fairfield Equine Services, continued her success in her early saddle career by taking the title of Supreme Ridden Standardbred; we couldn't be prouder of her continued efforts!"

Following his Supreme Led win in the standardbred ring, Kasbah Kid, who is an ambassador for HOTY major sponsor HRV Hero, went on to contest the Best in Show, receiving a formidable Top 5 finish in an incredibly competitive field of entrants across all breeds of horse. "Barastoc HOTY is a calendar highlight for all Victorian show horse enthusiasts", says Brooke Sweeney of Fox Equestrian.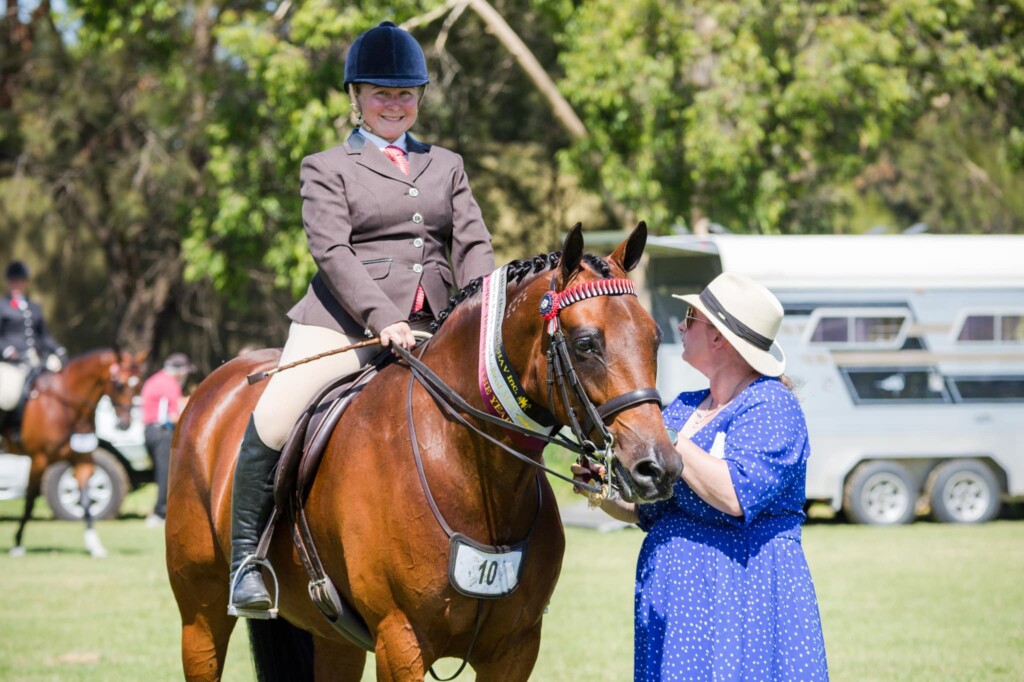 "Kasbah Kid bringing home Supreme Led and Champion Ridden Standardbred Gelding, and then going on to be awarded Top 5 Best in Show against all breeds, was both special for Kasbah Kid but also for all standardbreds; proving they are a competitive breed and can hold their own against the best of the best!" Encouragingly, there were a high number of Foundation and Novice Ridden entrants – classes for standardbreds who are new to showing – which surpassed the uptake for Open classes in the Standardbred Ring this year.

Owner of Our Warrior, the Best Overall Off The Track Award recipient, Jordan Gill was elated to bring home the award and a special prize pack contributed by the Hero program.

Our Warrior, known to his friends as Mickey, was eligible for the special award as he had trialled or raced within the previous twelve months,

"I'm very proud of Mickey and how he has come along", says Jordan.

"Barastoc was a great day and once again SPPHAV ran a fantastic event.

"SPPHAV President Shelley Murcutt gave Mickey and I some led pointers, as this is my weakest suit. This really shows that the standardbred environment is such a warm and inviting one!

"I also very much appreciate Hero's sponsorship of the Off The Track classes and special awards."

Thanks to Hero were echoed by hardworking SPPHAV President Shelley Murcutt, mentioned above, who acknowledges the integral role event sponsors play in the inclusion of standardbreds at major equestrian events.

"Without the partnership and support of HRV Hero, there would not be a Standardbred Ring at Barastoc.  Major sponsorship allows us to be part of this experience as standardbred owners", Shelley explains.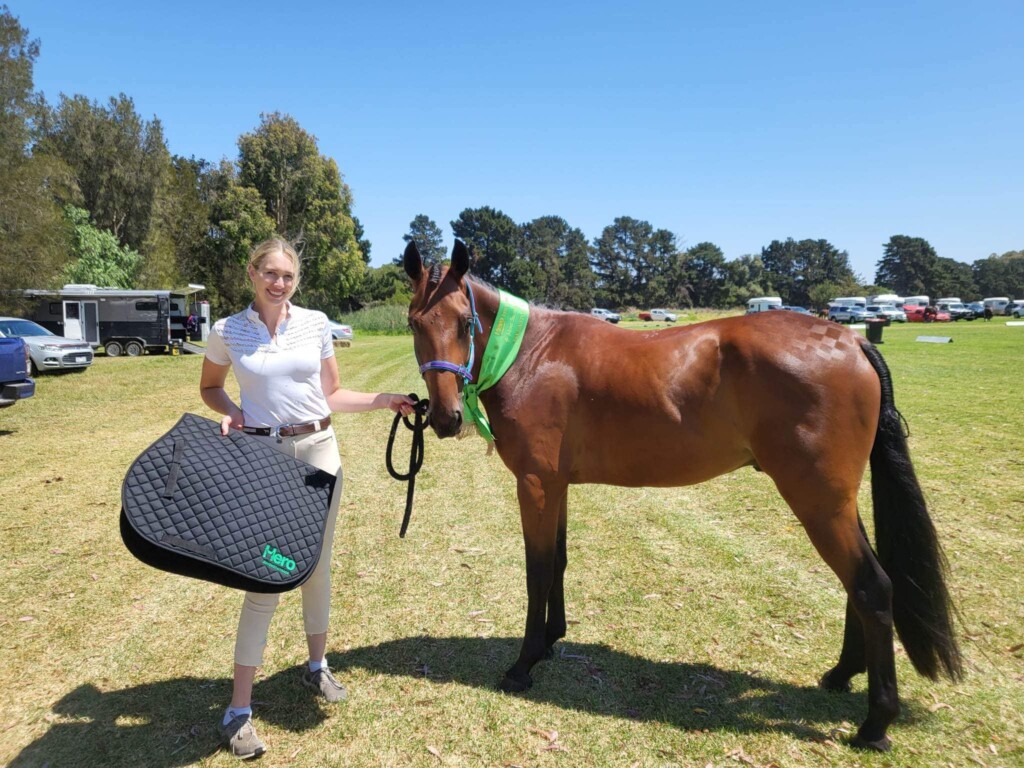 "The 2023 HOTY was a great day, with Kasbah Kid receiving a Top 5 result in the Supreme of Supremes Breed. This accomplishment demonstrates to the equestrian community that the standardbred is truly versatile."
Proof of this versatility was Kylee Paull's standardbred Whiskey Business, affectionately known as Minty, who turned his hoof to a variety of classes in the Barastoc HOTY Sporting Horse Australia Ring.

"The Sporting Horse Ring was fun, fast and competitive, with some very close finishes!" Says Kylee.

"The overall champion of the day came down to the horse that had the most skill, speed and stamina.

"Minty had a very good day winning the Champion A Division Bend Race and the Flag and Barrel. He also brought home a fourth placing the Barrel Race and won the B Division Stake Race. We ended up taking home the Reserve Champion A Division sash, beaten by just one point".
Many of the competitors who attended Barastoc HOTY events will be back out showcasing their talents across a diverse range of standardbred events held this coming weekend, February 18th-19th.

Tune in next week, as we recap the next round of standardbred successes beyond the track!