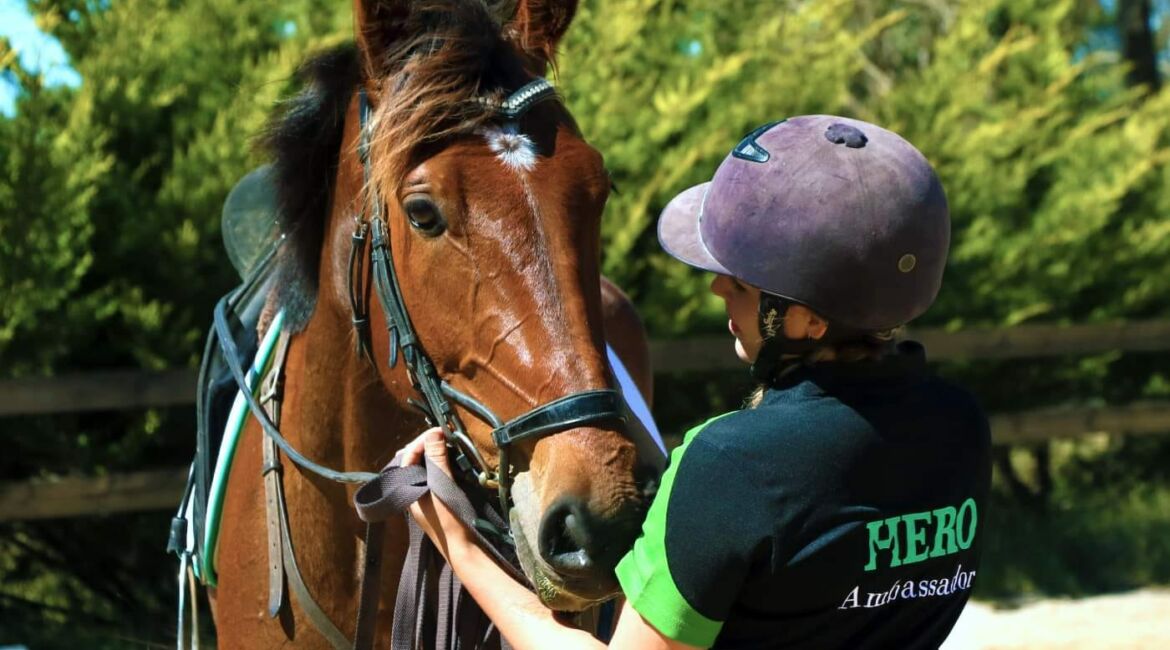 The HRV Hero team are proud to announce the first two of its Round 1 Hero Ambassadors, as part of a revised program to provide financial support to standardbred owners who actively participate in equestrian events.

The new Hero Ambassador Program sees contributions towards entry and other fees associated with attending equestrian competitions, public events, clinics and training days will be extended by HRV Hero to a selected team of Ambassadors.

With over sixty applications in response to the announcement of the new Hero Ambassador Program on social media, there is a plan to roll out 'rounds' of Hero Ambassadors in time, as the program grows.
"The high volume of applications received by Hero for its new ambassador initiative provides a small snapshot of the many standardbreds out actively enjoying life after harness racing, says Hero Operations Manager, Tara van der Minne.

"The revision and implementation of the new ambassador program is really going to assist in the promotion of this fantastic breed and break the many stigmas surrounding the standardbred, by supporting real life people to get out and highlight the temperament, ability and versatility breed".

A familiar (and gorgeous) face in standardbred circles, MF Hollywood (or James, as he is known to this friends) – the first and only ever standardbred to contest the prestigious Garryowen show competition – and his wonderfully passionate and dedicated rider, Emma Lindell, are an exciting partnership to announce as selected Round 1 Hero Ambassadors.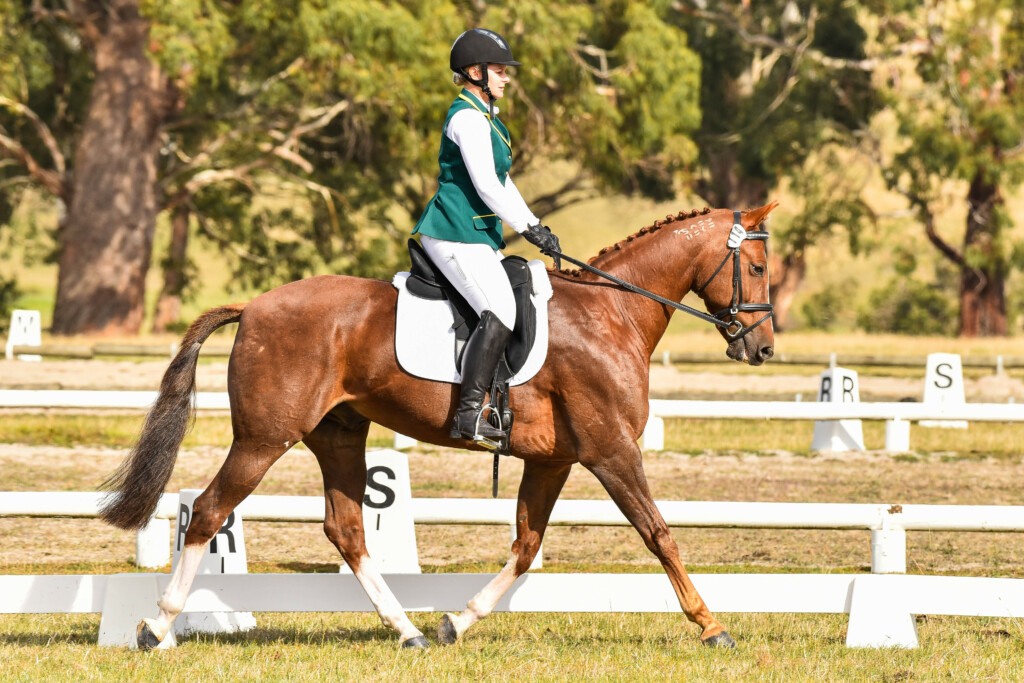 Emma and James paired up right as Covid took hold and Victorians found themselves thrown into lengthy lockdowns. It seems a global pandemic wasn't enough to stop this talented new team, with some incredible feats accomplished during their first couple of years together, including being awarded champions of their level at the Golden Spurs Dressage Series, winning their club's (Werribee Central) High Point Champion award and recognition as an overall Top 10 combination for HRCAV showing (across all levels).

With a goal to continue their pursuits in HRCAV dressage – having recently being graded at Level 3 – and showing, HRV Hero looks forward to supporting Emma and James in their tremendous representation of standardbreds.

The second partnership to be announced as Round 1 Hero Ambassadors are Katie West and her standardbred gelding Future Bliss; affectionately known as 'Barry'.
Barry and Katie have achieved some tremendous feats in the partnership together, including recently competing in the Open Galloway classes at the Royal Melbourne Show, pitting Barry against some of the most formidable show horses in Australia.

Trained in cart by Katie's late father, harness reinsman Michael Hayes, Katie considers her journey with Barry to be a tribute to her dad.

"I couldn't have asked for any more of Barry. He gave us everything and produced some of his best work ever", says Katie of the pair's Royal Show campaign.

"It was never about winning. Competing in open classes at the Melbourne Royal was about showcasing what standardbreds can do. It was about getting out there, having fun and making my dad proud", says Katie.

Katie and Barry's successes across a range of equestrian pursuits, coupled with their ties to harness racing, make them the perfect choice of Hero Ambassadors.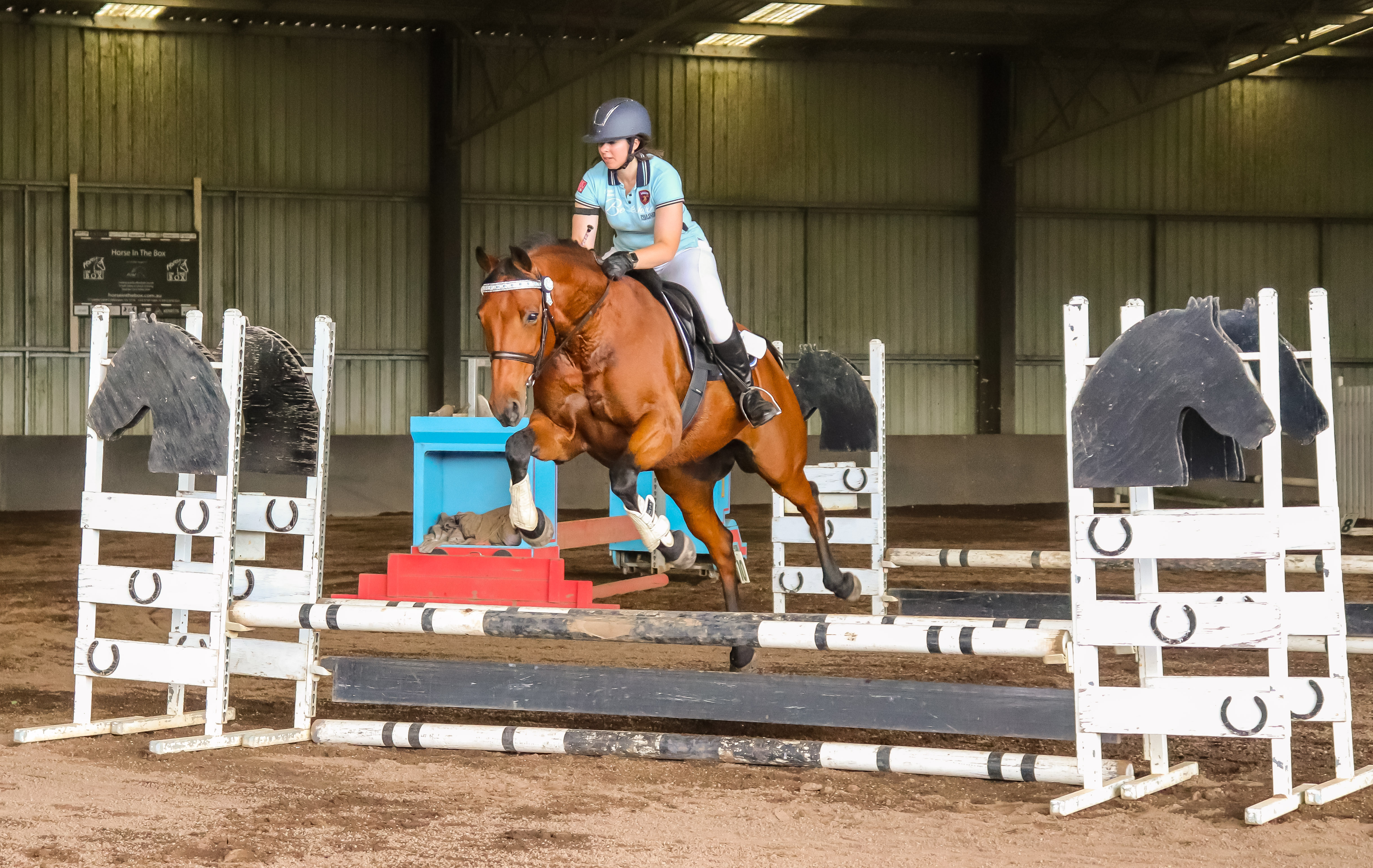 Emma, James, Katie and Barry's first engagement as Hero Ambassadors is to attend Equitana later this week, where they will introduce some eighty-thousand equestrians to the talents, versatility and beauty of the standardbred.

James will be involved in a meet-and-greet with the crowds on Thursday (10th) in the Breed Village stables. Emma is set to present a talk to the crowds on Sunday at 1pm at the Hero stall (#544) in the Epsom Pavilion.

Guests can meet Katie and Barry in the Equitana Breed Village stalls – hosted by the Standardbred Pleasure and Performance Horse Association, supported by HRV Hero as part of its Together for the Standardbred initiative on Friday the 11th of November.
The new Ambassadors will join current Hero Ambassador riders Brooke Sweeney and Mitch Fox of Fox Equestrian with KASBAH KID, aka Hollis, who have achieved some incredible accolades in breed and open show rings along the East Coast of Australia.
Along with Kylee Paull and WHISKEY BUSINESS, aka Minty, who compete regularly in sport horse and have qualified for the Barrel Racing World Finals, and Susan and Heather Paix of Patchwork Park with NOW YOU CEE ME aka Ricky (formerly MISTER RICHARD CEE), who are out to show what a standardbred can do in the dressage arena with their first competition less than 1 week away.