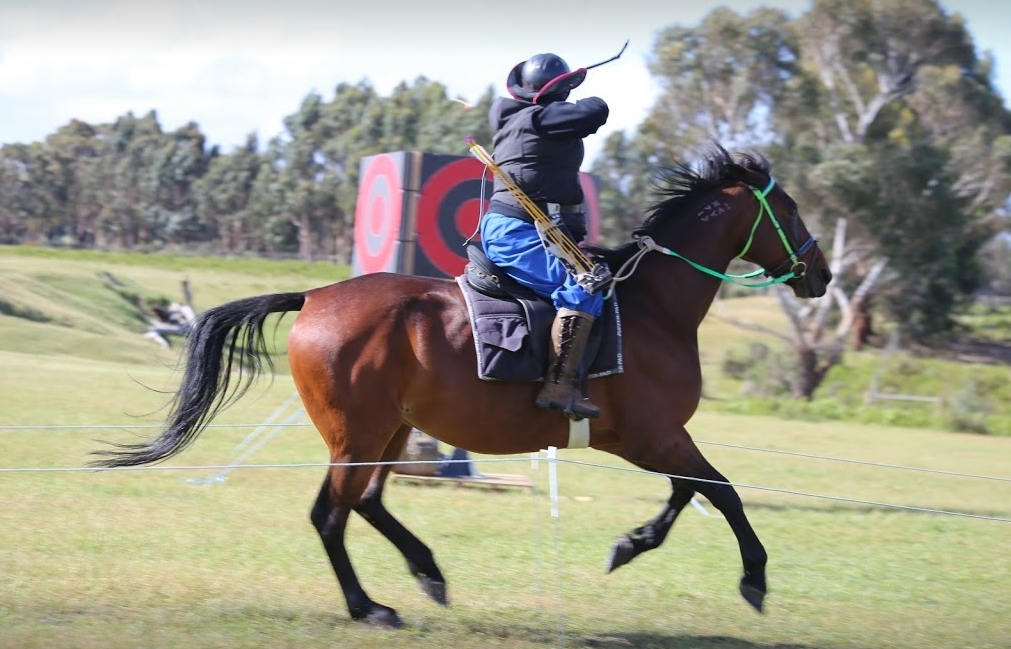 Chalking up one-hundred-and-thirteen races across his first eleven years of life, harness racing stalwart Defend Me Not NZ, known to his friends as 'Defendo', epitomises the enduring standardbred nature.

Proving age is but a number, Defendo contested a blend of trotting and monte (ridden trot) races week after week in the months leading up to his retirement.  His performance may have waned, but his work ethic certainly did not. The first to greet people at the gate, Defendo was test ridden by friends of his racing trainer the day before his last race and ridden calmly down the road to his new paddock just two days later. 

Taking to life after racing with his signature can-do attitude, Defendo fast became a stable favourite in his new family.
"Defendo is one of those horses who loves to please and tries his best at everything he does", explains rider Samantha Marr.

An honest mount enjoyed by the whole family, Defendo is co-owned by sisters Samantha, Elizabeth and Jessica Marr, with the ladies' varying interests affording the talented gelding the opportunity to turn his hoof to many different pursuits under saddle.

As teenagers, Samantha and Elizabeth were bitten by the horse bug. Living in suburban Melbourne, the girls would catch the V-line train to Seymour on the weekends, roll up their sleeves and barter stable hand duties in return for access to horses and riding tuition. Well over a decade later, the girls' passion for horses has only deepened, with their weekends filled with family trips along the east coast of Australia to campaign their eight shared horses across an impressive variety of disciplines.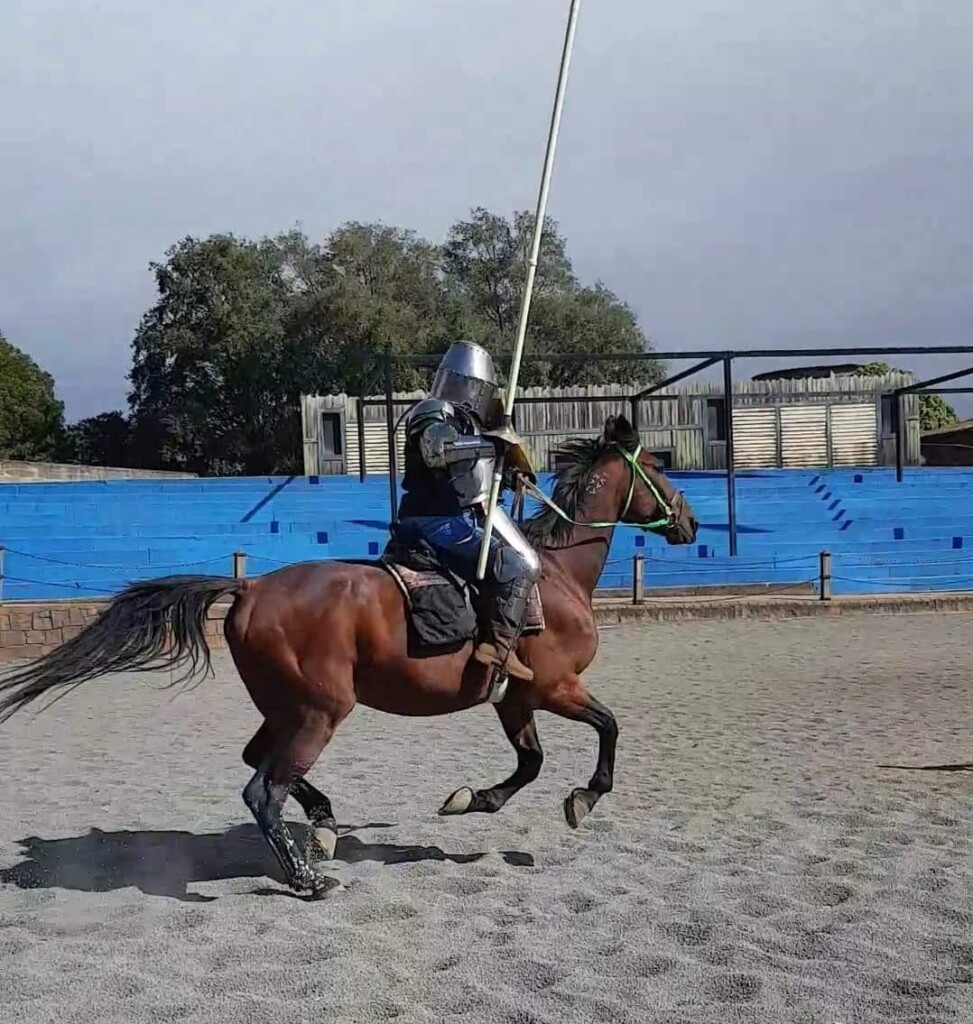 Defendo has been at the forefront of these adventures since joining the Marr family seven years ago, proving versatile and competitive in some of the most unique equestrian sports.

With a fast, tidy canter and natural speed and agility, Defendo has challenged some of Australia's top purpose-bred riding horses within their respective disciplines.

"Defendo is super quick off the mark and his canter is very smooth to ride. This has made him a fantastic ridden archery partner, as he bursts out at the start of our run and I can let him do his thing whilst focusing on aiming for targets", Samantha explains.

"Defendo has taken really well to archery, along with other performance activities such as jousting, medieval re-enactments, Skill at Arms and various Sporting Horse classes like barrel racing and bending poles.
"We've pretty much taken Defendo everywhere and he always tries his best with whatever is asked of him. He's been on the Snake Island Cattle Muster three times and just loves a good ride through the bush, but then can go out the next day and put in a great performance in the dressage or show ring. He's competed in ridden, led and even harness show classes and brought home many broad sashes. He's such a handy all-rounder and super smart".

Adaptive and forgiving, Defendo is the perfect horse for a shared role within his family, able to match the energy and needs of his rider.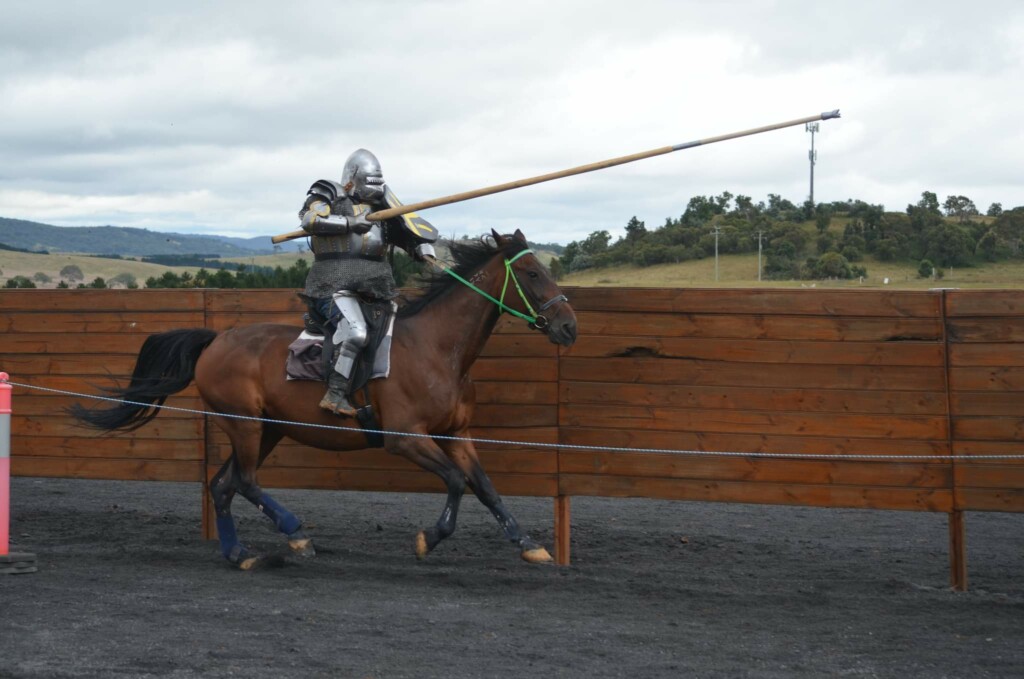 "Defendo is safe for us all to ride. Our dad, who had physical disabilities, would climb aboard and he would go for a trail down the road and he's also been ever so gentle for children and nervous beginner riders. Then when I climb aboard, Defendo fires right up and can get quite hot. He seems to just know his job and takes care of whoever is riding him". With his eighteenth birthday on the horizon, Defendo is showing no signs of slowing down. Wanting to preserve his good health well into his senior years, the Marr family have adjusted their competition schedule to allow Defendo to stick to events within a couple of hours of home, which gives their younger horses an opportunity to attend some of the big-atmosphere interstate events.

"Defendo is a great mentor for the babies", Samantha explains.
"He gets a little jealous if he's left out and still has plenty left in the tank to give, so we've lined up a few less intense local events for Defendo to contest this season and have him as our back-up horse for the headline events where there's significant travel involved.

"Defendo is training the next generation of horses, but still holds his own. He is now trying his hand at horse games, attending Sporting Horse Australia events.  He was awarded Runner Up 2022/2023 Hero Sporting Horse of the Year recently, which was another honour to add to his long list of accomplishments.

"Defendo is such an honest, trustworthy horse; a character in his own right and very friendly and inquisitive. We just love him and he is such a special member of our family".