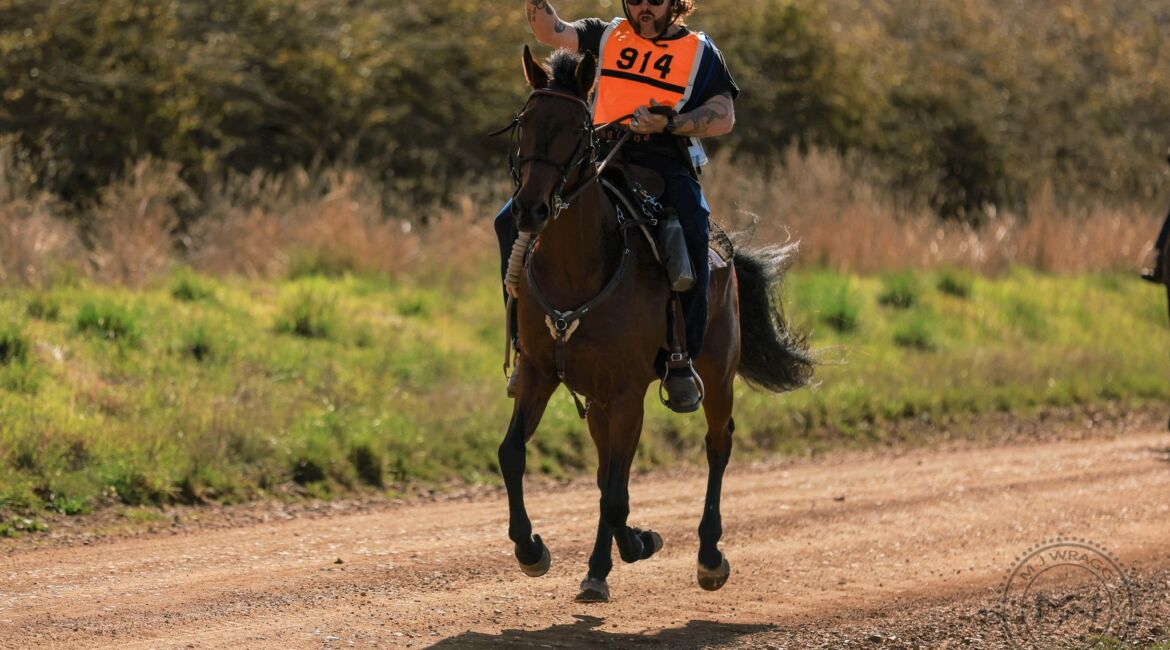 Proving their versatility beyond the track, ten standardbreds hit the trails across a huge weekend at the Lancefield Endurance Ride, held across the 29th-30th of April 2023.

The event proved the perfect challenge for experienced endurance riders and newcomers alike, with standies entered across the 20km, 40km and 80km rides.

Having previously chalked up some impressive miles across a stock route and local navigation rides, Belinda Sharples was surprised by how her beautiful gelding 'Druken Jeff' switched his game face on at the Lancefield ride.

"It was Jeff's first organised endurance ride and he went into competition mode", Belinda explains.

"Jeff transformed from quiet 'old lady horse' to super competitive race horse! As usual, he gave everything he had in the tank.

"Jeff is a lovely boy and really does give his all, I just didn't expect him to be so keen!"

With their neck brands on display, standy riders found it easy to identify their kin and enjoy the social side of the event.

"We had an amazing time and met another standy rider on the ride. Everyone was so friendly", said first-time endurance competitor Anita Gisch.

"The biggest challenge was trying to convince my horse that the roadside water was for drinking, not playing.

"I'd give the day a ten out of ten and will definitely go again!"

Joining Anita on her inaugural trek was fellow first-timer and friend, Jen Phillips.

"The Lancefield Endurance Ride was a wonderful experience", Jen said.

"We really didn't have a clue what to expect. Fortunately, the people I spoke to were so friendly and helpful. It was also really great to have support during the ride too.

"My friend Anita and I had a ball and I was absolutely stoked to find out that my standardbred, Bailey (aka Red Sky At Night) had just been pipped at the post by one point during his heart rate check!

"Anita and I both had a great time are keen do it again. Both of our horses were so good and really seemed to enjoy themselves too!"

In the next level up, Daniel Watts and his trusty steed Charles Bronson shared their positive review of the event.

"Being fit, Team Bronson blazed the 40km course in 3.07 min and a great time out there", Daniel reflects.

Tackling an impressive 80km in the Heavyweight division, up-and-comers Mark Carson and his mate Mr Brown, affectionately known as 'Browny', had a fantastic day out on the trails.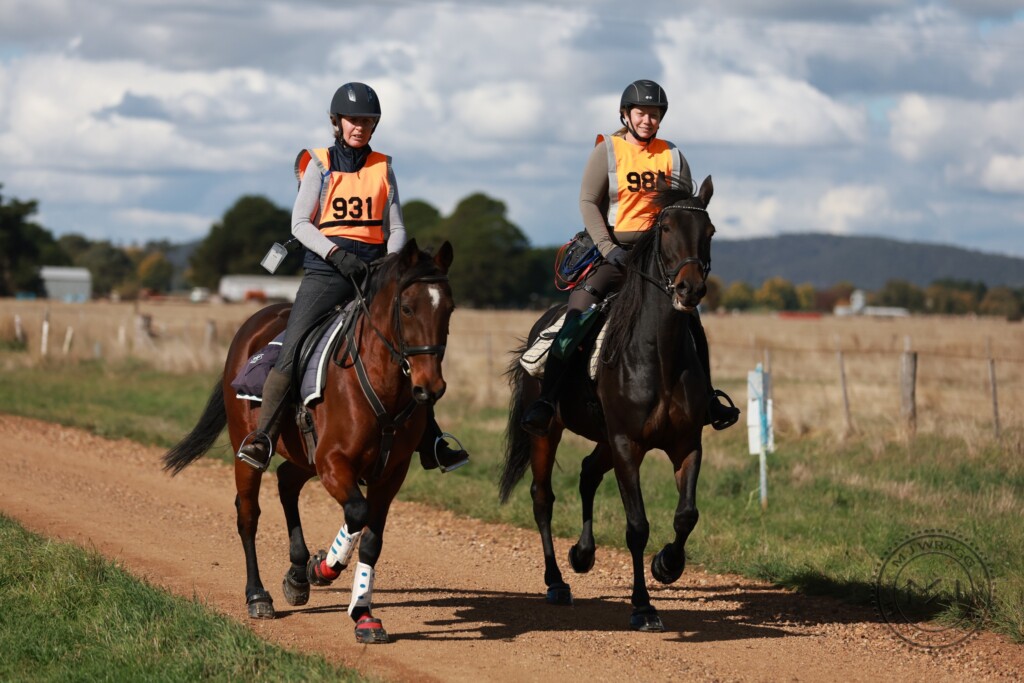 "Lancefield Endurance was a beautiful ride", Mark explains.

"The open 80km ride had a 4.30am cold start, but not for long once we rode out.

"My standy, Mr.Brown, was in the zone. He knew what was going on. His only hiccup was there was a trotting track positioned next to the camp. He saw his mates in sulkies and got pretty excited!

"Browny vetted through after 80kms picking up third place in 6.09 hrs, with an average heart rate  of 48.  I'm very proud of him and there was a great turnout of standardbreds across the various distances".

Mark and Mr Brown have celebrated a fantastic season in endurance, training hard and catching the eye of many endurance aficionados along the way, including VERA President Paul Nugent.

"Mark and Mr Brown have done incredibly well and have come a long way together already", says Paul.

"Standardbreds do really well at endurance and it's great to see more standy owners coming out to events and having a go.

"The Lancefield event was such a great success, with just shy of 120 riders competing across two days, including plenty of new faces.

"We're really pleased that people are discovering endurance.  We suggest aspiring endurance riders keep an eye on the VERA website to watch for upcoming events, particularly those with introductory classes which offer a supportive environment for newcomers."

Standardbred owners considering giving endurance a go will be pleased to hear that the peak season is kicking into gear, with events running across the upcoming winter and spring.

There are no pre-requisites for attending an endurance event and seasoned competitors are quick to point out that most horses will already be trekking similar mileage when riding out with friends, as found in Introductory VERA classes.

"Most horses will find the 10km, and even the 20km, an enjoyable, easy ride", Paul explains.

"There's no expectation of speed and riders can just show up, register on the day, pay their day membership and get straight out there and enjoy the event!"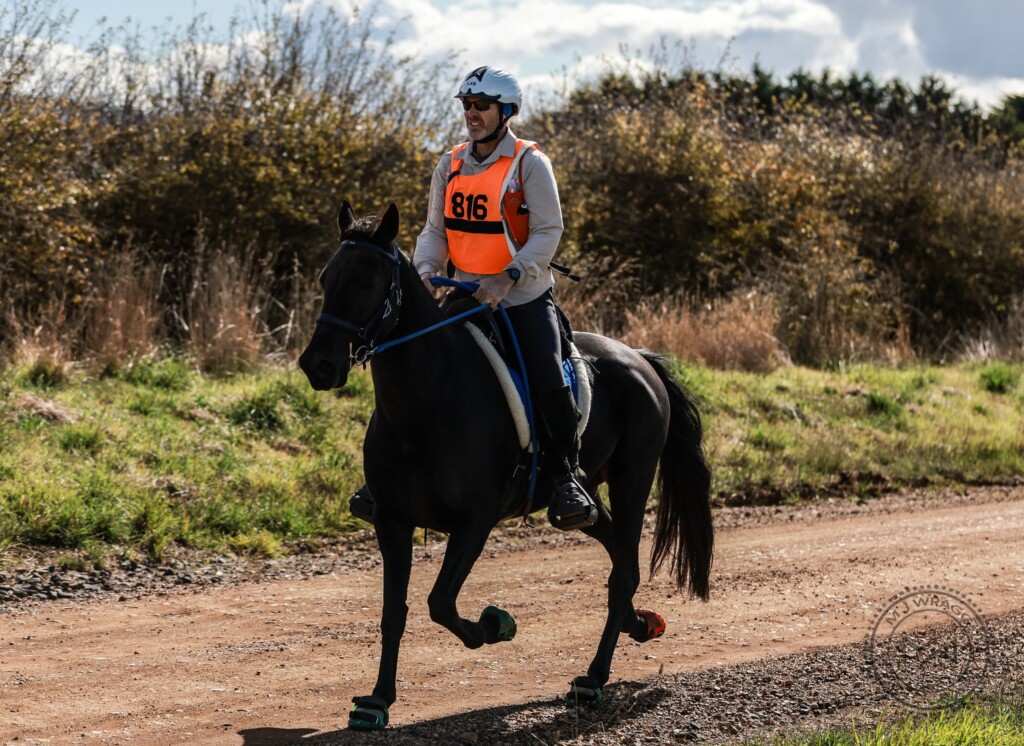 A recently established VERA-Hero partnership also provides an extra incentive to standardbred owners, with some fantastic prizes up for grabs.

The VERA Hero Series is open to all standardbreds registered with Harness Racing Australia and provide points based on performance across a series of events, which will accrue across the season to determine an overall winner. A trophy rug will be awarded to the Series Champion.

With only a couple of qualifying events having been run to date, the Series Champion rug is very much anyone's game and riders are encouraged to visit the VERA website for a list of upcoming events.

As for the Lancefield event, we thank Daniel Watts for providing this great snapshot of results achieved by standardbred owners across the weekend:


80km
3rd heavyweight. Mark Carson on Mr Brown. 6:09:56 (39, 45, 54)
40km
Daniel Watt on Charles Bronson 3:07:04 (38,48)
Brendan Gay on Midnight 3:44:24 (36,47)
Nat Szabo on Mighty Murph 3:49:11 V/O (49,76)
Debbie Szabo on Honey 3:49:14 (39, 48)
Joanne Francis on Mirror Don't Lie 3:59:23 (37,46)
Meg Berryman on Charlie 3:59:46 (31,43)
20 km
Anita Gisch on Strider 2:07:25 (33,51)
Jen Phillips on Red Sky At Night 2:07:37 (31,44)
Belinda Sharples on Drunken Jeff 2:07:49 V/O (42,45)

Standout performers being Mark Carson coming home third in the Heavyweight division, Daniel Watt who led the fields home in the 40 km and Meg Berryman, who only just pipped Jen Phillips for the heart rate honours amongst the standies.